Zippy Turkey Ziti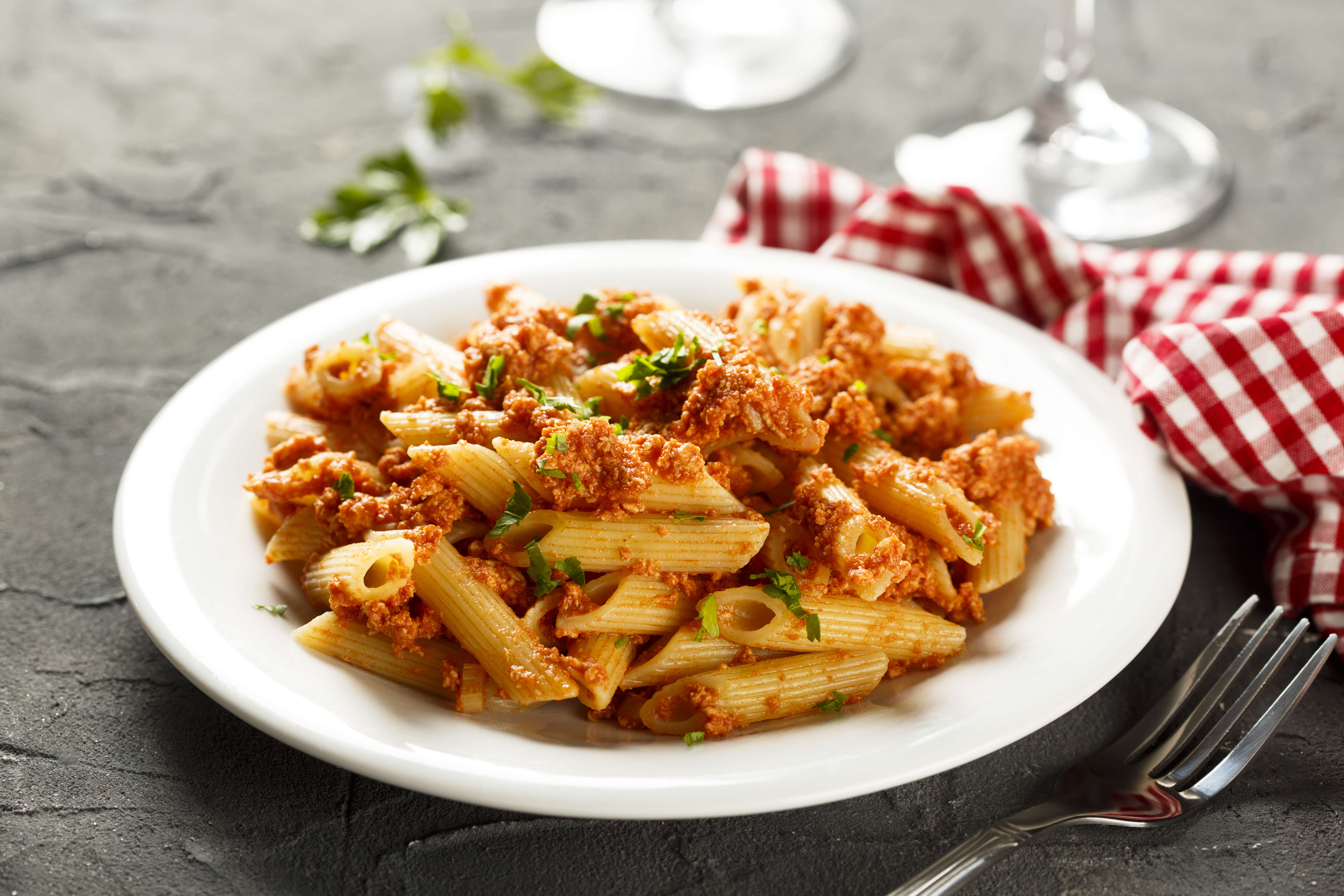 SERVES:
6 portions
RECIPE TIME:
45 - 50 Minutes
What you need:
1½ Cup Whole Wheat Penne Pasta, Dry
2 lbs Ground Turkey
2 Cup Tomato Sauce
1 tsp Oregano
1 tsp Parsley
1 Tbsp Minced Garlic
½ Cup Diced Onion
½ Cup Shredded Cheese
What to do:
Make sure to wash your hands before you begin.
Heat oil in a large pot and cook onions and garlic until translucent.
Add turkey and cook until browned.
Add tomato sauce, oregano, and parsley and simmer for 10 minutes.
Cook pasta in a large pot of boiling water until pasta is al dente. Drain and cool.
In a 9 by 13-inch baking dish, pour 1/3 of the simmered turkey and tomato sauce in the bottom of the dish, then 1/3 of the pasta, and then 1/3 of the shredded cheese.
Repeat layering 2 more times.
Cover casserole with foil and place in oven.
Check every 15 minutes until cheese is melted and bubbly. Remove foil for last 5 minutes of cooking to brown cheese.