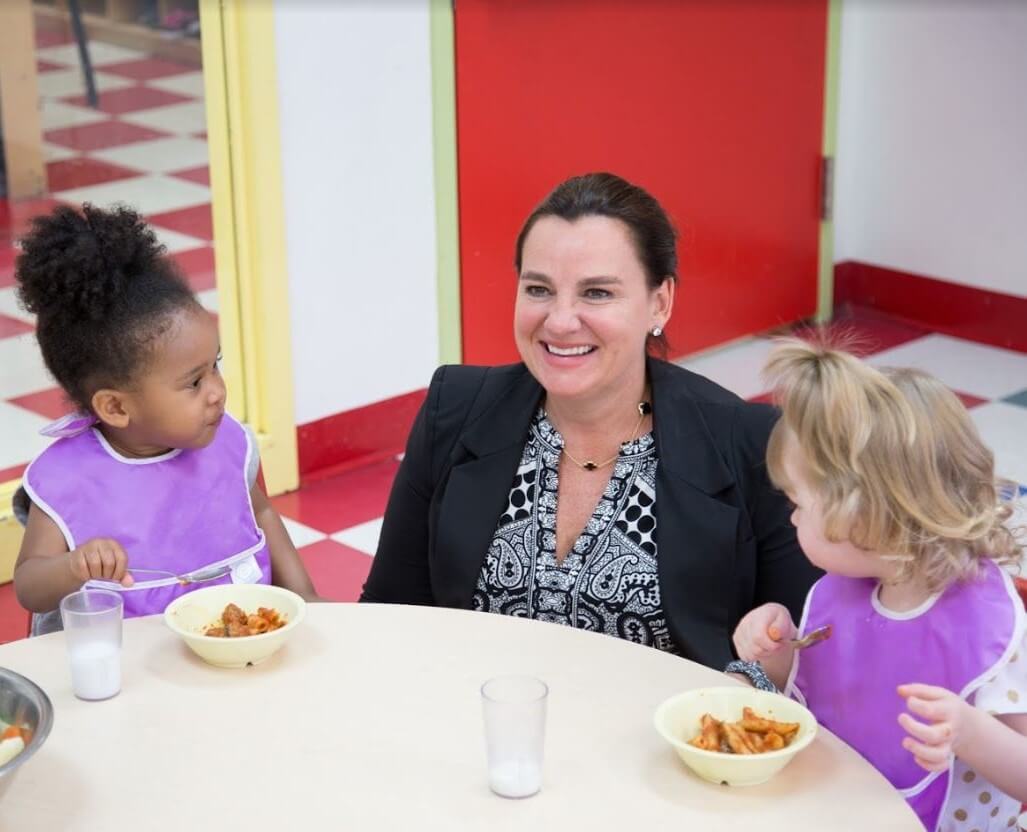 Chef Lisa Ruscica is Kids & Company's Chief Food Ambassador. In this role, Lisa is responsible for creating all of the Kidco Kitchen menus and oversees all facets of the Kidco Kitchen operations! Lisa is a graduate of the Food and Nutrition Program and the Chef Program at George Brown College. In addition to her role here at Kids & Company, Lisa is the mother of three and enjoys cooking and teaching her own children about the importance of a healthy lifestyle as they continue to grow. Her passion for food and nutrition can be seen through the extensive menu options she has created for our children nationally!
Lisa works with both our Chef Teams at the Kidco Kitchen commissary kitchens, and the on-site Chefs to ensure the highest quality of food is enjoyed by our Kids & Company children. We know the importance of nutrition in your children's growth and development, which is why our Kidco Kitchen menus go above and beyond all Canada food guide and provincial standards. We understand the importance and complexities of your little ones allergies and intolerances and Lisa ensure's that they receive a substitution of equal nutritional value when necessary! Your children's safety is of the utmost important to us and we have created an environment to reduce any allergen exposure.
Lisa is a member of the Program Advisory Committee for George Brown College's Canadian Food and Nutrition Program. She is also a member of the Canadian Society of Nutrition Management, which helps ensure high training standards for its members, quality food service and safety to the public. Lisa can be reached at lruscica@kidsandcompany.com.