Wheat Berry & Strawberry Salad
Fork Facts:
Wheat berries are grains that you probably have never heard of before! They are packed with fibre, protein and iron but take a while to cook, so make sure you set aside time before cooking these bad boys!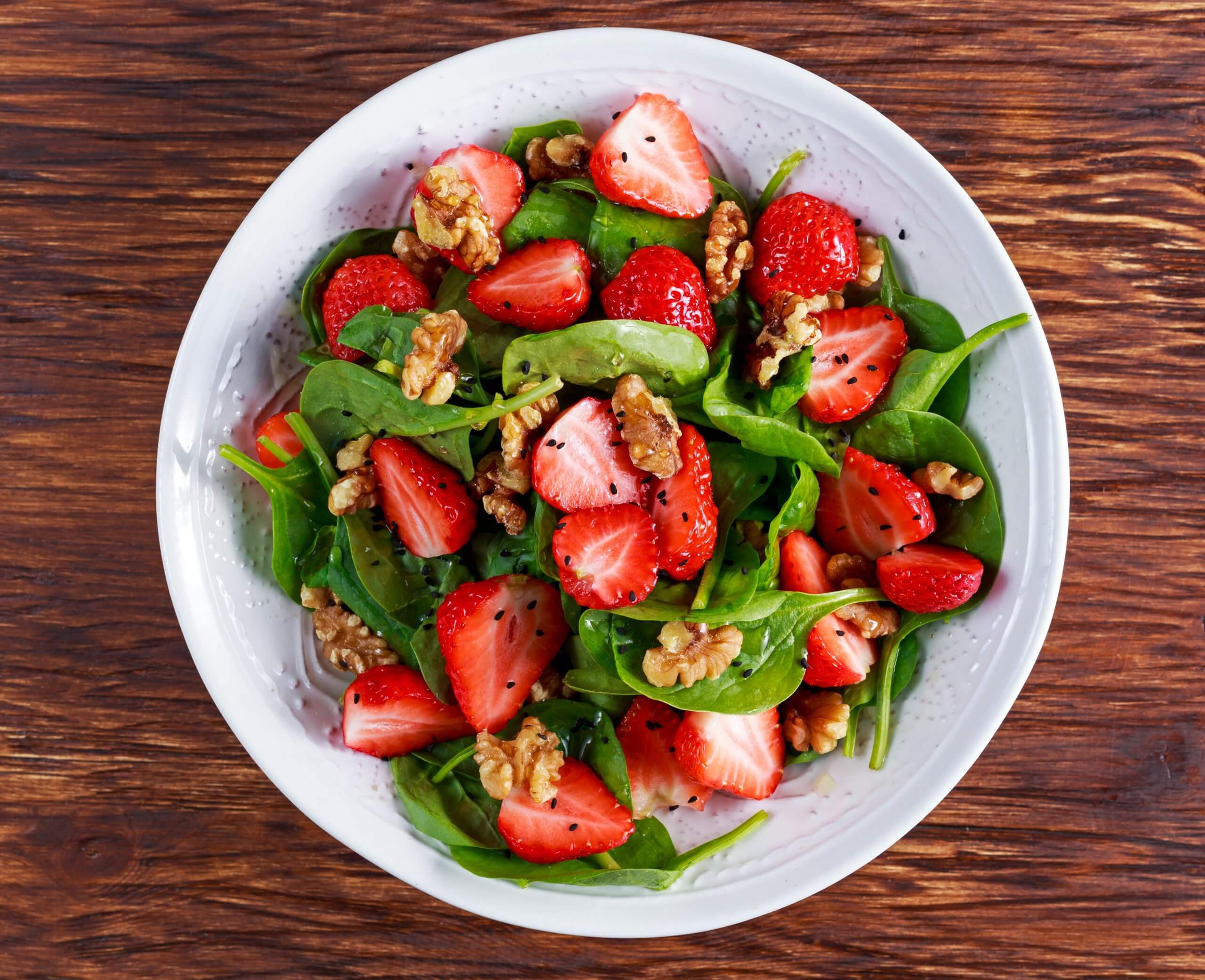 SERVES:
6 portions
RECIPE TIME:
75 - 85 Minutes
Palate Profile
Wheat berries can be added to fresh salads and would go perfectly in a hearty soups or chili.
Additional Tips:
Add fresh mint and goat cheese to the salad for some extra taste sensation!!
What you need:
Wheat Berries
3 Cup Wheat Berries, Rinsed and Drained
6 Cup Veggie Broth
6 Cup Water
10 Medium Strawberries, Hulled and Chopped into ¼ Inch Pieces
3 Cup Baby Spinach
Dressing
½ Cup Fresh Orange Juice
1/3 Cup Olive Oil
What to do:
Make sure to wash your hands before you begin.
In a large saucepan, combine the wheat berries, broth, and water.
Bring to a boil on high heat. Reduce the heat so the liquid simmers, cover pan, and cook until the wheat berries are tender, 60 to 70 minutes.
Drain the wheat berries in a strainer and set aside to cool for about 15 minutes.
In a medium bowl, whisk together the orange juice and olive oil until smooth.
Pour dressing over wheat berries and add the strawberries and spinach. Toss until all ingredients are coated.