Veggie Tourtiere Pie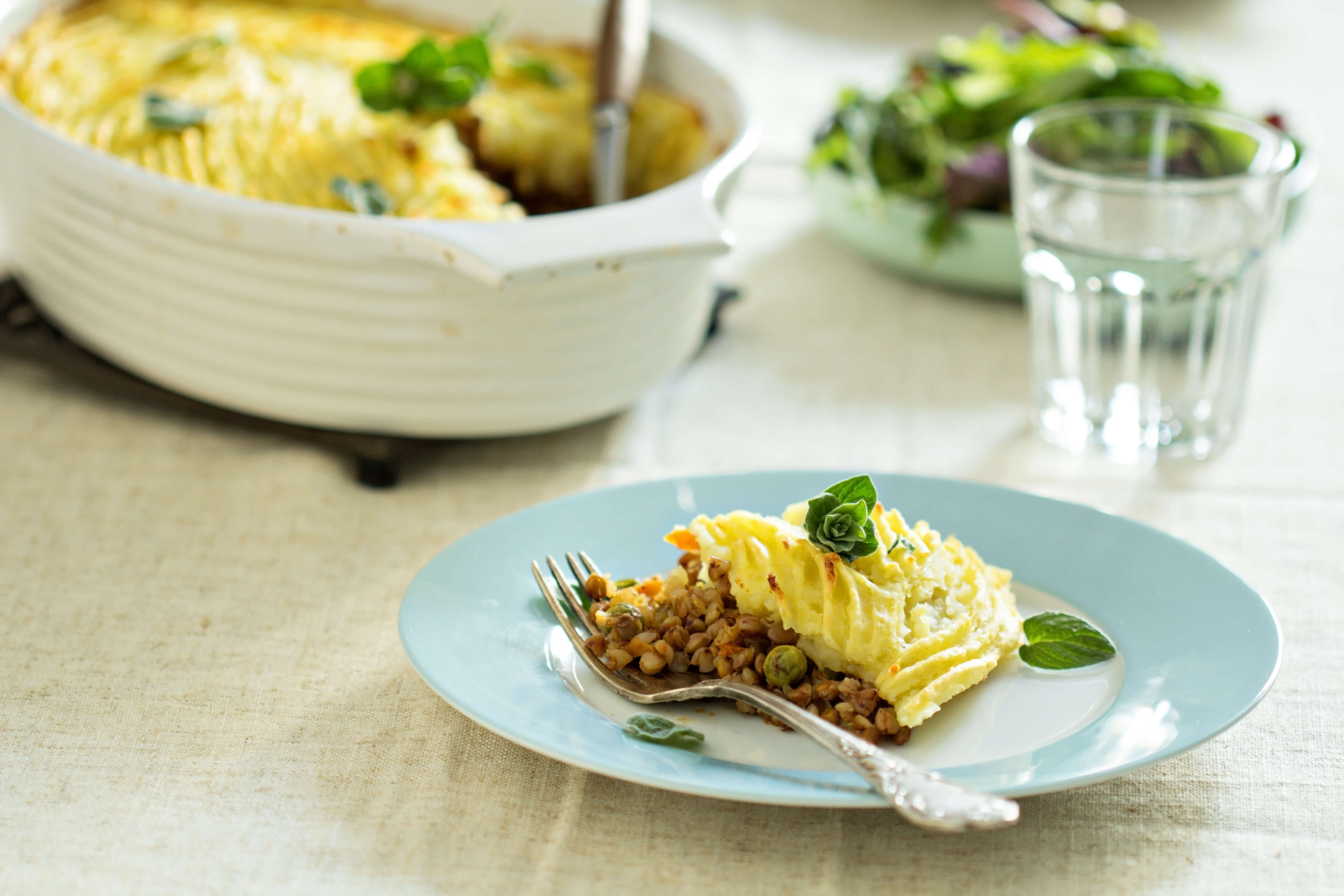 What you need:
4 lbs Peeled and Chopped Potato
6 Tbsp Unsalted Butter
1 Cup Milk
1 Tbsp Veggie Oil
¼ Cup Diced Onion
2 lbs Ground Veggie
2 Tbsp Minced Garlic
¼ Cup Diced Carrot
¼ Cup Diced Celery
¼ Cup Corn
¼ Cup Pea
1 tsp Allspice
1 tsp Ground Clove
What to do:
Make sure to wash your hands before you begin.
Preheat oven to 350 F.
Cover potatoes with water in a large pot and bring to a boil. Cook until tender, about 10 minutes. Drain and add butter and milk while mashing. Set aside.
Heat oil in pan; add onions and garlic and ground veggie, cook for 5 minutes. Set aside. Drain liquid and add all other ingredients. Mix gently.
Spread ground veggie mixture on the bottom of a baking dish. Spread a layer of mashed potatoes on top.
Bake for 30-45 minutes or until golden brown.