Veggie Slider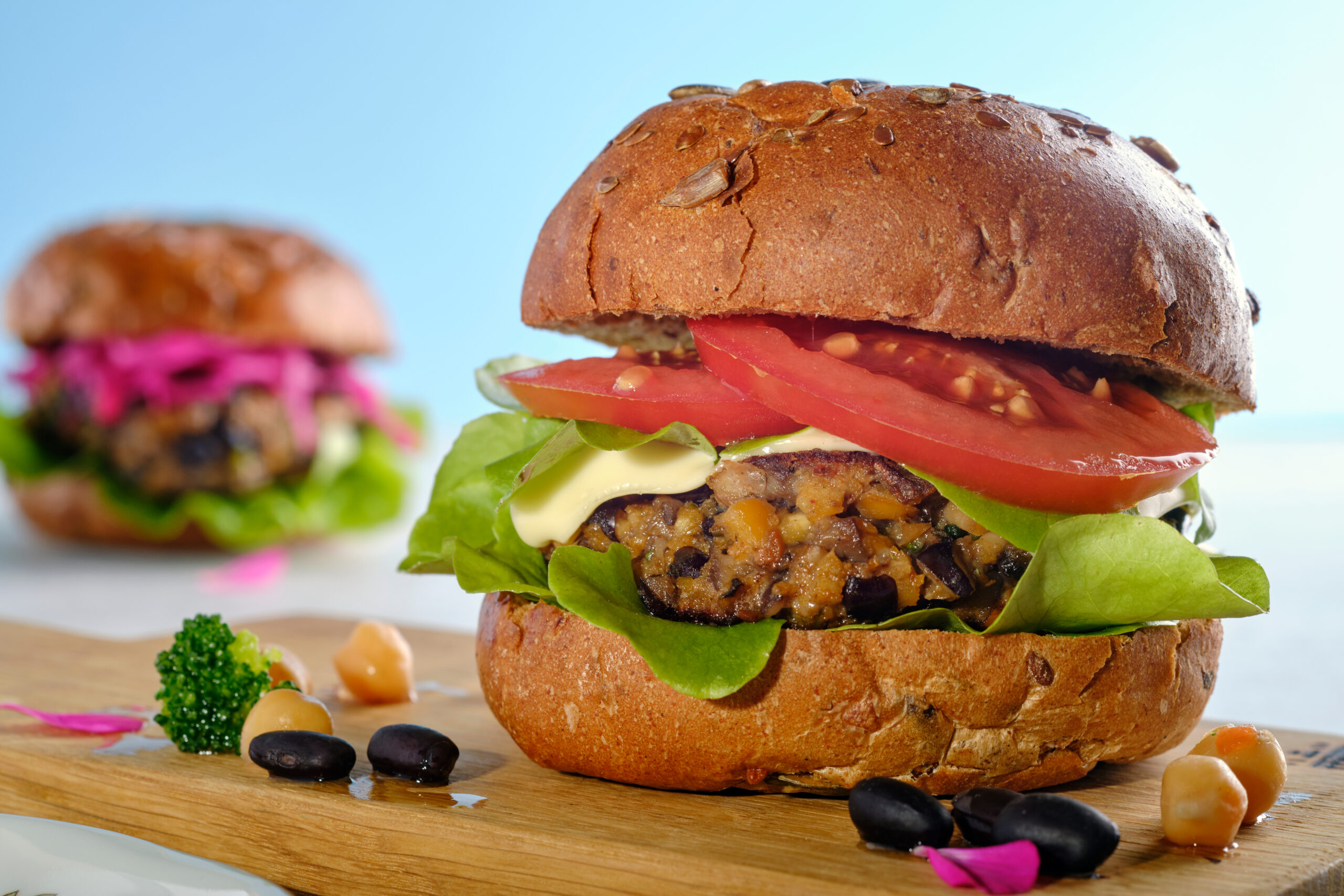 SERVES:
6 portions
RECIPE TIME:
45 Mins
What you need:
2 Lb Soaked Pinto Bean
2 Tbsp Minced Garlic
¼ Cup Bread Crumbs
3 Tbsp Tomato Paste
¼ Cup Diced Onion
6 Whole Wheat Hamburger Bun
What to do:
Make sure you wash your hands before you begin.
Preheat oven to 350F. Line a baking sheet with parchment paper.
Drain, rise and puree the beans with a food processor until desired burger texture is reached.
Stir in the rest of the ingredients until combined.
Form into patties
Bake for 20 minutes, flipping halfway.
Serve between a whole wheat roll with your desired condiments.