Twisty Turkey Stir Fry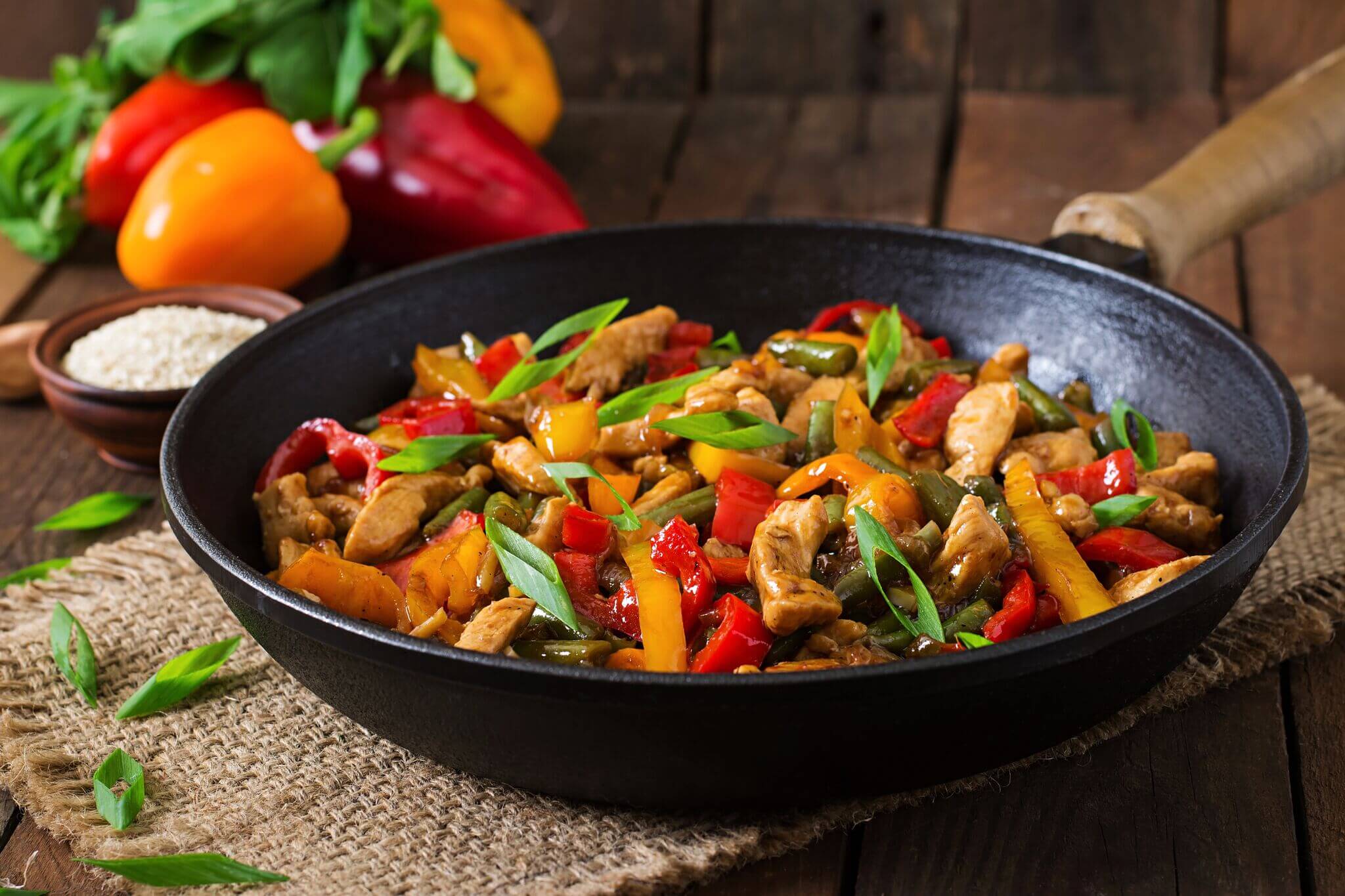 SERVES:
6 portions
RECIPE TIME:
15 - 20 minutes
What you need:
1 Tbsp Olive Oil
2 Lbs Ground Turkey
1 Tbsp Minced Garlic
1 Tsp Minced Ginger
2 Tbsp Soy Sauce
1/2 Cup Veggie Broth
1 Cup Chopped Broccoli
1 Cup Chopped Cauliflower
1 Cup Sliced Carrots
What to do:
Make sure to wash your hands before you begin.
Heat olive oil in wok and add turkey. Cook turkey until no longer pink.
Add garlic and ginger, stir-fry for about 1 minute.
Add remaining ingredients to wok and stir-fry until vegetables are tender-crisp, about 5 minutes.
Mix in cooked brown rice or thai noodles and Enjoy!