Turkey Fajitas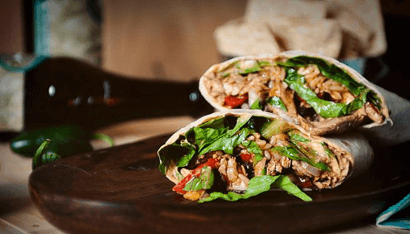 SERVES:
6 portions
RECIPE TIME:
15 - 20 Minutes
What you need:
1 Tbsp Veggie Oil
1 Tbsp Minced Garlic
¾ Cup Diced Onion
2 lbs Ground Turkey
6 Tbsp Shredded Cheddar Cheese
6 Whole Wheat Tortilla
What to do:
Make sure to wash your hands before you begin.
In a large pan add veggie oil, onions, garlic and ground turkey. Cook until turkey is browned and fully cooked.
Serve 1 tortilla per person. Top with ground turkey, shredded cheese and any other additional toppings to your liking.