Turkey Burritos
Fork Facts:
Burritos are traditionally served on a flour tortilla. In our recipe we use a corn tortilla for a lighter gluten-free
option. The word burrito means "little donkey". The name burrito, when referring to the dish, derives from the
appearance of bedrolls and packs like the ones donkeys carried.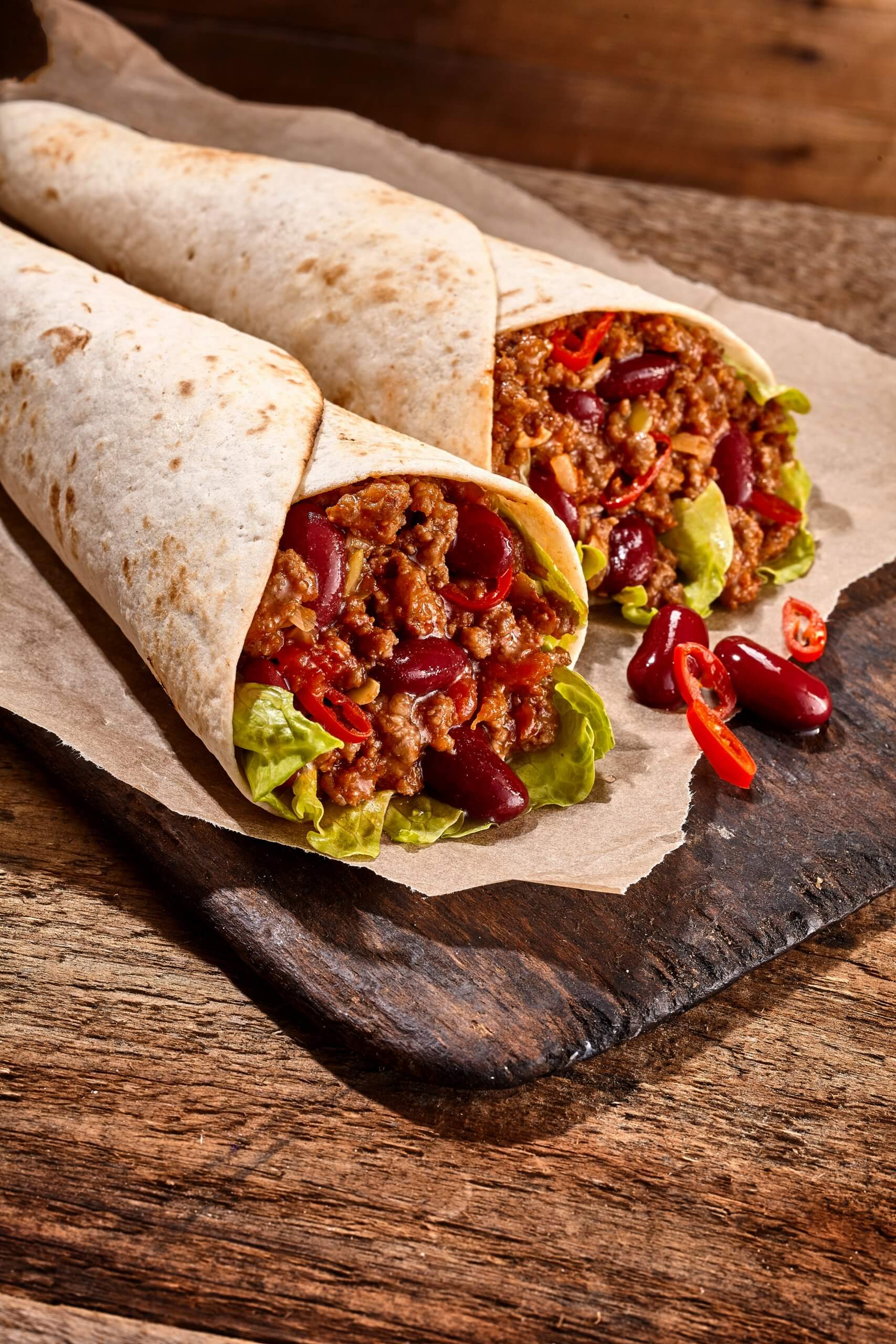 SERVES:
6 portions
RECIPE TIME:
30 Minutes
Palate Profile
Using a variety of fresh toppings creates a palate pleasing array of fresh flavours. Adjust your seasoning to your taste. If you are feeling like kicking the fiesta up a notch, add at tablespoon of cumin to your ground turkey!
Additional Tips:
Place the leftovers on top of your favourite lettuce and serve it for lunch the next day!
What you need:
1½ tsp Veggie Oil
¾ tsp Minced Garlic
½ Cup Diced Onion
2 Cup Water
1 Cup Brown Rice
1 Bay Leaf
1 Cup Kidney Beans
3 Cup Ground Turkey
6 Tbsp Shredded Cheddar Cheese
6 Tbsp Sour Cream
6 Corn Tortillas (6 inch)
What to do:
Make sure to wash your hands before you begin.
Rinse, wash and soak rice. In a large pan add vegetable oil, onions, and garlic. Cook onions until translucent.
Add water and bring to a boil. Add bay leaf.
Drain rice and add to the boiling water; reduce heat to a simmer. Cover.
Once rice is half cooked add the beans and continue to cook until tender.
While rice is cooking, sauté the ground turkey for approximately 5-7 minutes until thoroughly cooked.
Serve with 1 tortilla, 1 Tbsp sour cream and 1 Tbsp shredded cheese per portion.