Tropical Fruit Loaf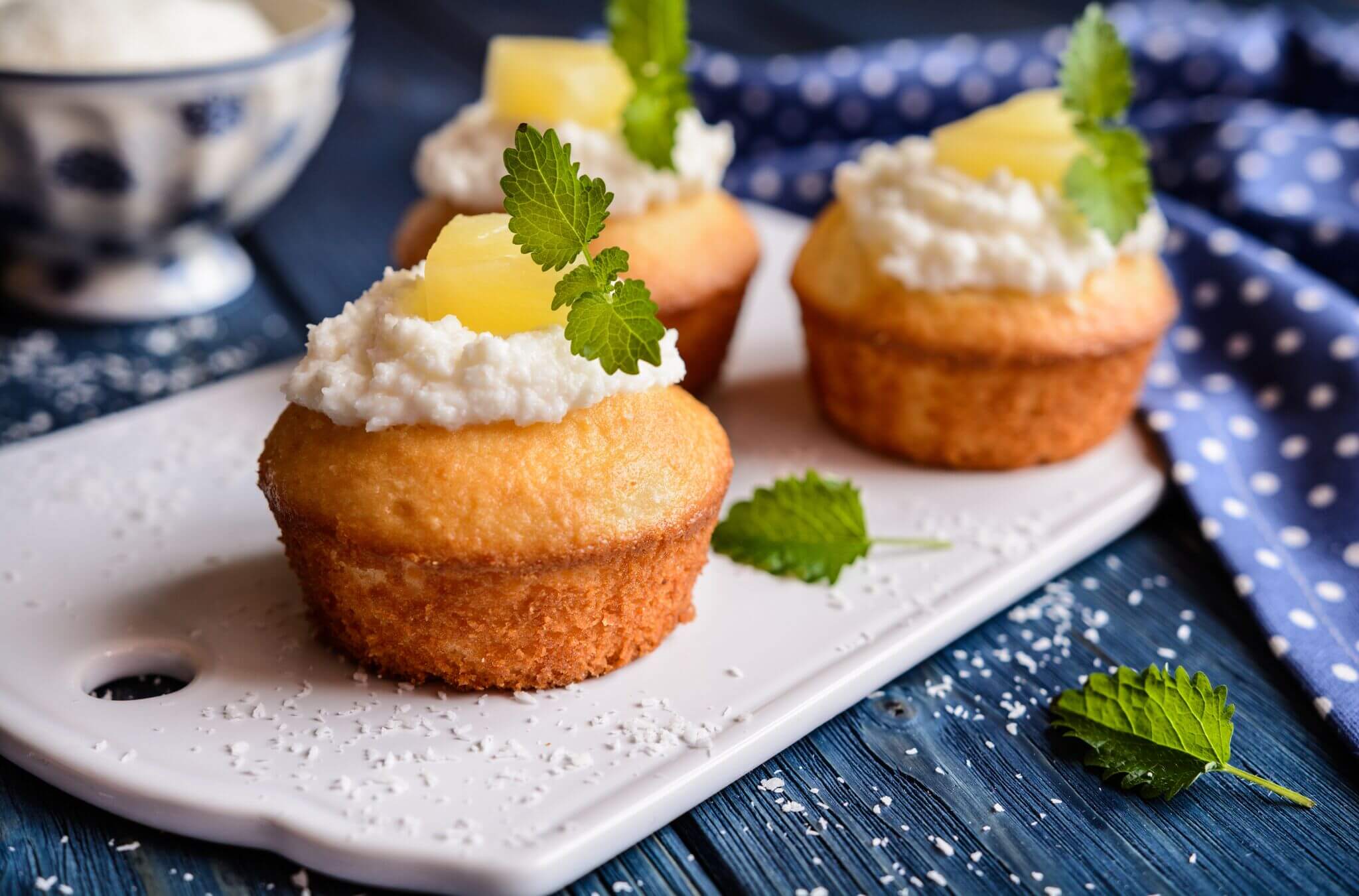 SERVES:
20 portions
RECIPE TIME:
30 - 40 minutes
Additional Tips:
Add water to muffin batter if batter is too dry
What you need:
1 3/4 Cup Whole Wheat Flour
1/2 Tbsp Baking Powder
1/2 Tsp Sea Salt
1/2 Tsp Cinnamon
1/2 Tsp Nutmeg
1 Cup Brown Sugar
1/2 Tbsp Vanilla Extract
2 Egg
2 Tbsp Veggie Oil
1/4 Cup Shredded Coconut
1/2 Cup Mango, Peeled and Diced
1/2 Cup Pineapple, Peeled and Diced
What to do:
Make sure to wash your hands before you begin.
Preheat oven to 350⁰F
In a medium sized bowl, mix flour, baking powder, salt, cinnamon, and nutmeg.
In a large mixing bowl beat eggs, brown sugar, vanilla and veggie oil.
Slowly add dry ingredients to wet, stirring until smooth and moist.
Stir in coconut, pineapple, and mango.
In a parchment lined muffin pan, pour in mixture and bake for 25-30 minutes.