Tomato Basil Soup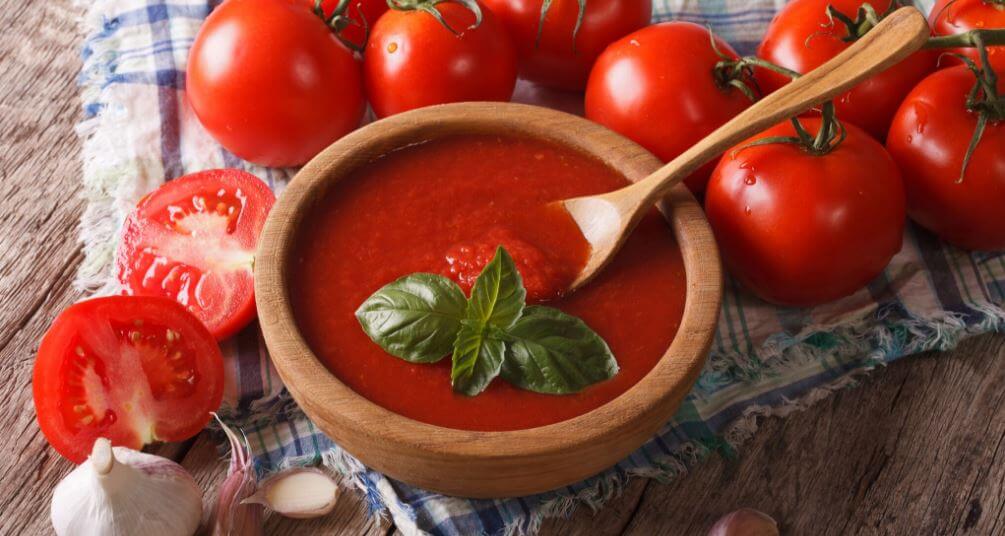 SERVES:
6 portions
RECIPE TIME:
30 Minutes
What you need:
4½ Cup Veggie Stock
1 tsp Veggie Oil
1 Tbsp Minced Garlic
1 Cup Diced Onion
¼ Cup Diced Tomato
½ Tbsp Brown Sugar
¼ Cup Tomato Paste
1 Tbsp Chopped Basil
What to do:
Make sure to wash your hands before you begin.
Prepare soup broth (only if using condensed broth).
In saucepan, heat oil over medium; cook onions and garlic, stirring for 5 minutes or until translucent. Add to veggie stock.
Add tomatoes, brown sugar and tomato paste. Bring to a boil.
Reduce heat and simmer for 15 minutes until slightly reduced.
Using immersion blender (or countertop blender), puree adding basil in the final stage. Reheat if necessary.
Serve ½ cup sized portions.