Tiny Tomato Salad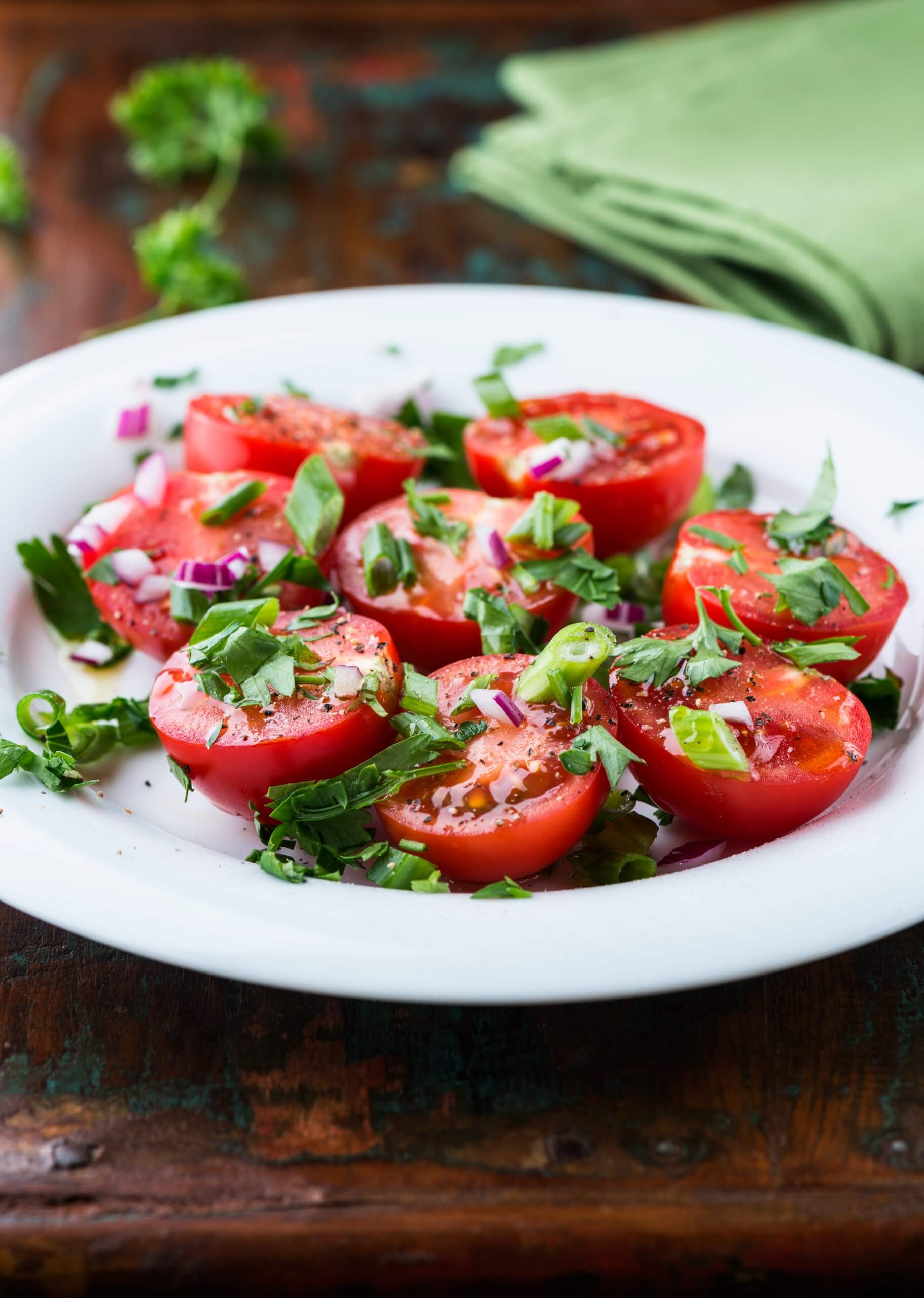 SERVES:
6 portions
RECIPE TIME:
5 - 10 Minutes
What you need:
3 Cup Cherry Tomatoes, Halved
¼ Cup Basil, Fresh
¼ Cup Balsamic Vinegar
2 Tbsp Olive Oil
What to do:
Make sure to wash your hands before you begin.
Dice tomatoes into small, bite-sized pieces.
Mix chopped basil and tomato together. Toss with balsamic vinegar and olive oil.