Terrific Thai Noodles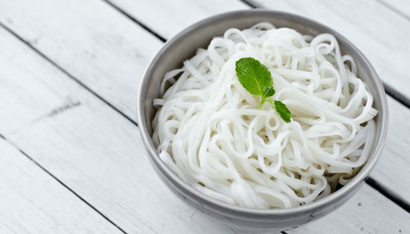 SERVES:
6 portions
RECIPE TIME:
20 - 25 Minutes
What you need:
1 ½ cups Dry Rice Noodles, Dry
1 Tbsp Minced Garlic
2 Tbsp Veggie Oil
¼ Cup Veggie Stock
What to do:
Make sure to wash your hands before you begin.
Bring a large pot of water to a boil. Add noodles and remove from heat. Soak for 5-10 minutes or until noodles are cooked. Drain and rinse noodles.
Heat oil and garlic in a skillet. Add veggie stock, rinsed noodles to pan and mix about 5 minutes.