Tempting Tortellini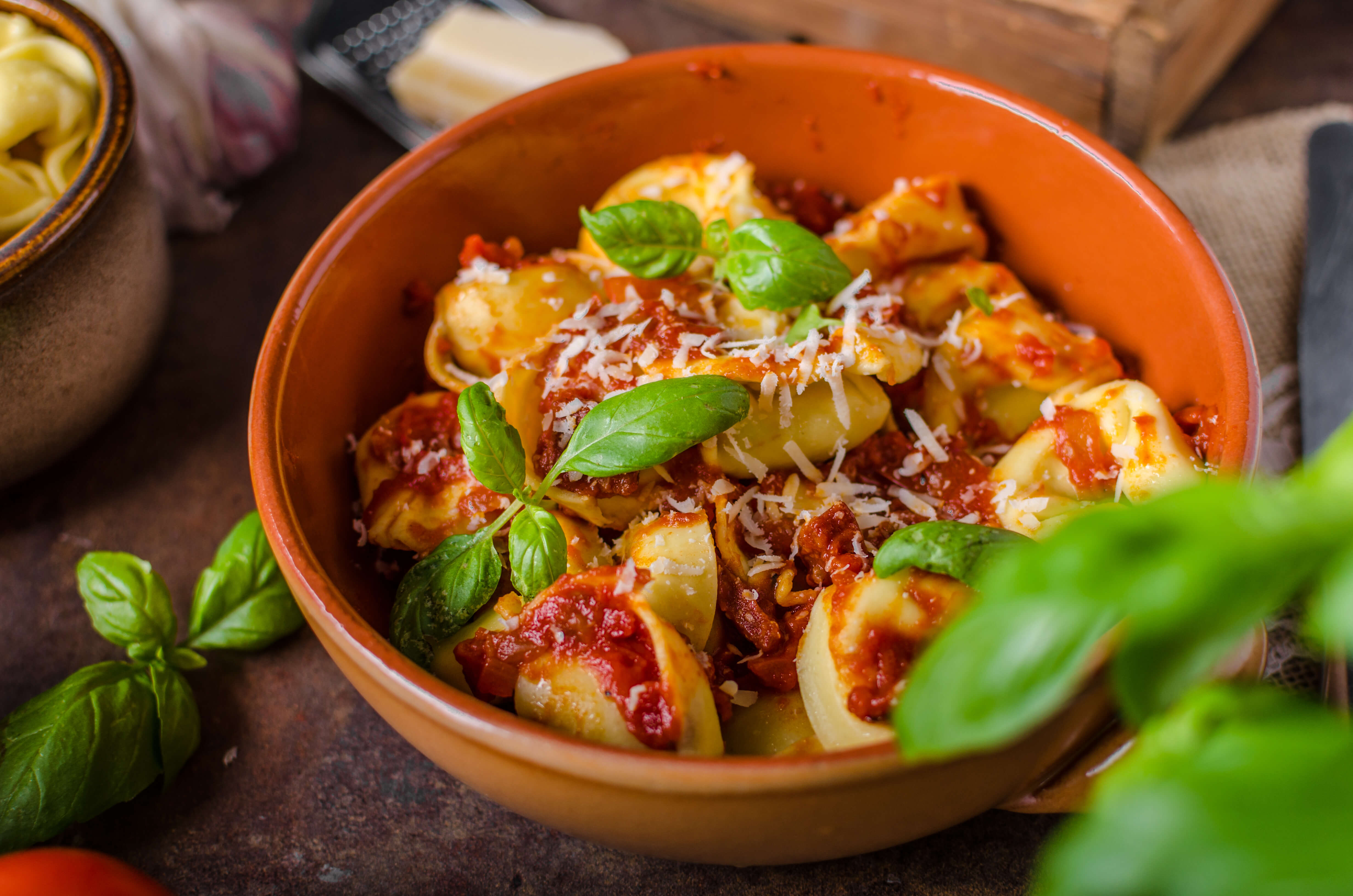 SERVES:
6 portions
RECIPE TIME:
40 Minutes
What you need:
2 Tbsp Minced Garlic
1 Tbsp Veggie Oil
1 Cup Diced Onion
1 Cup Diced Celery
2 Cup Tomato Sauce
1 Cup Diced Tomato
2 Tbsp Basil
4 ½ Cup Tortellini
What to do:
Shop locally for the best cheese tortellinis that you can find!
Be sure to wash your hands before you begin.
Cook tortellini until al dente.
In a large skillet heat veggie oil over medium heat. Add onions, celery and garlic and cook until translucent. Add all remaining ingredients and simmer sauce for 30 minutes.
Add tortellini to tomato sauce and serve!