Tantalizing Veggie Tetrazzini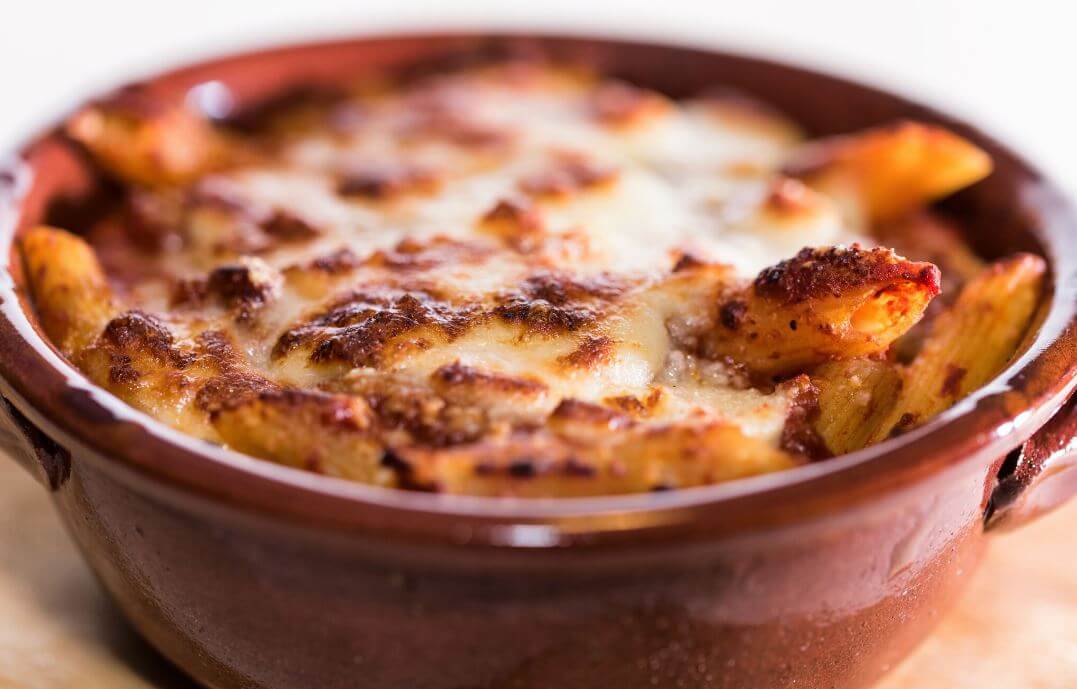 SERVES:
6 portions
RECIPE TIME:
20 - 30 Minutes
What you need:
1 ½ Cup Whole Wheat Penne Pasta, Dry
2 Cup Ground Veggie
1 Tbsp Unsalted Butter
1 Tbsp Veggie Oil
2 tsp Thyme
½ Cup Diced Onion
¼ Cup Whole Wheat Flour
1 Cup Milk
1 Cup Veggie Stock
½ Cup Parmesan Cheese
½ Cup Peas & Carrots
½ Cup Diced Celery
What to do:
Make sure to wash your hands before you begin.
Cook pasta al dente.
In a large skillet heat veggie oil over medium heat. Add the ground veggie, onions and thyme and cook until browned.
Add carrots, peas and celery and cook for 5 mins. Set aside.
Melt butter and add flour to skillet browning the mixture. Whisk in milk and broth and bring to a boil. Simmer for 5-10 minutes as sauce thickens then stir in the veggies and ground veggie.
Add the mixture to the cooked pasta and mix in the parmesan cheese, saving some to sprinkle on top!