Tantalizing Tuna Tetrazzini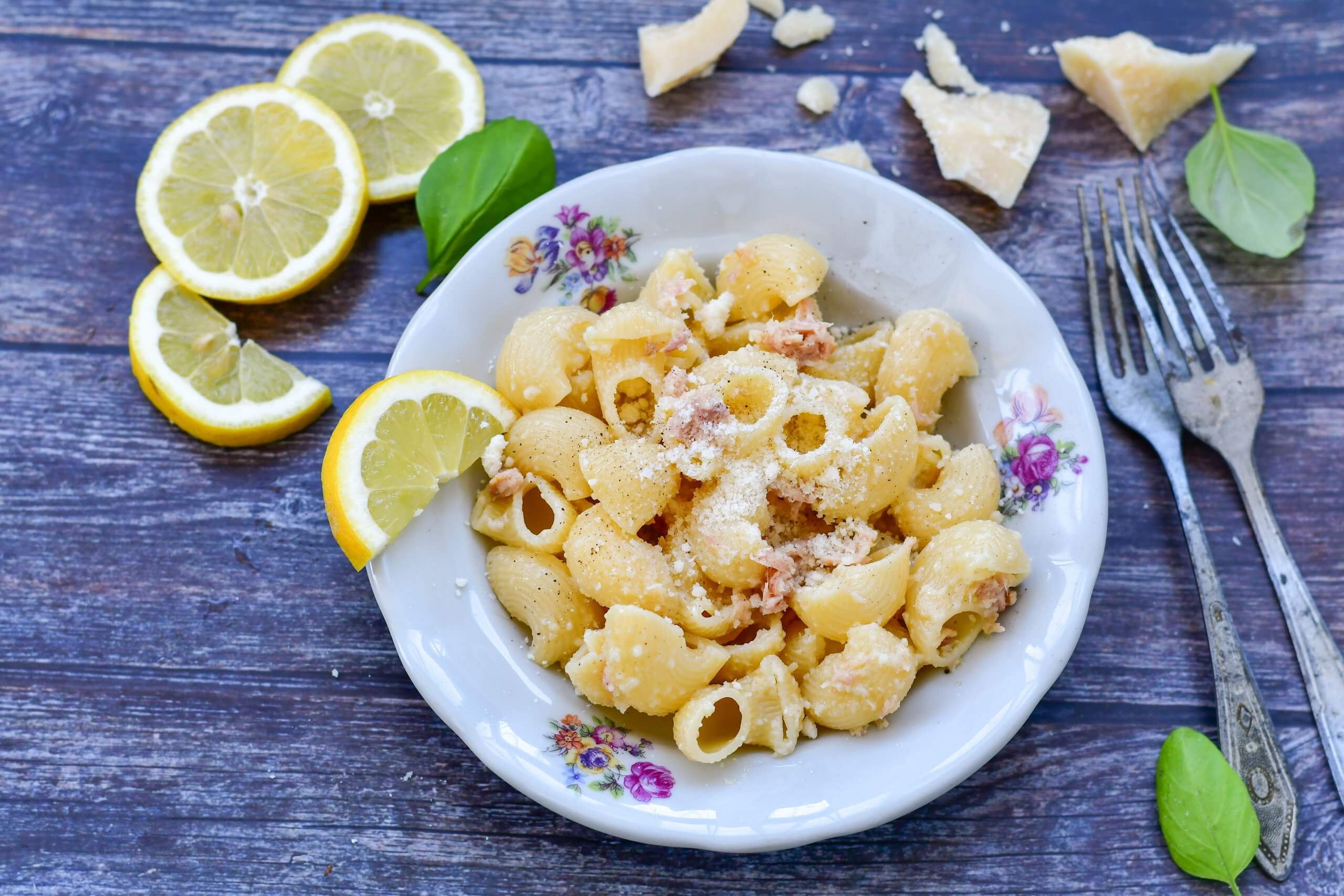 SERVES:
6 portions
RECIPE TIME:
25 - 30 Minutes
What you need:
1 ½ Cup Whole Wheat Penne Pasta, Dry
3 Cans Tuna
1 Tbsp Unsalted Butter
1 Tbsp Veggie Oil
2 tsp Thyme
½ Cup Diced Onion
¼ Cup Whole Wheat Flour
1 Cup Milk
1 Cup Veggie Stock
½ Cup Parmesan Cheese
½ Cup Peas & Carrots
½ Cup Diced Celery
What to do:
Make sure to wash your hands before you begin.
Cook pasta al dente.
In a large skillet heat veggie oil over medium heat. Add onions and thyme and cook until translucent.
Add carrots, peas and celery and cook for 5 mins. Set aside.
Melt butter and add flour to skillet browning the mixture. Whisk in milk and broth and bring to a boil. Simmer for 5-10 minutes as sauce thickens and stir in the veggies and tuna.
Add the mixture to the cooked pasta and mix in the parmesan cheese, saving some to sprinkle on top!