Tangy Veggie Bite Burger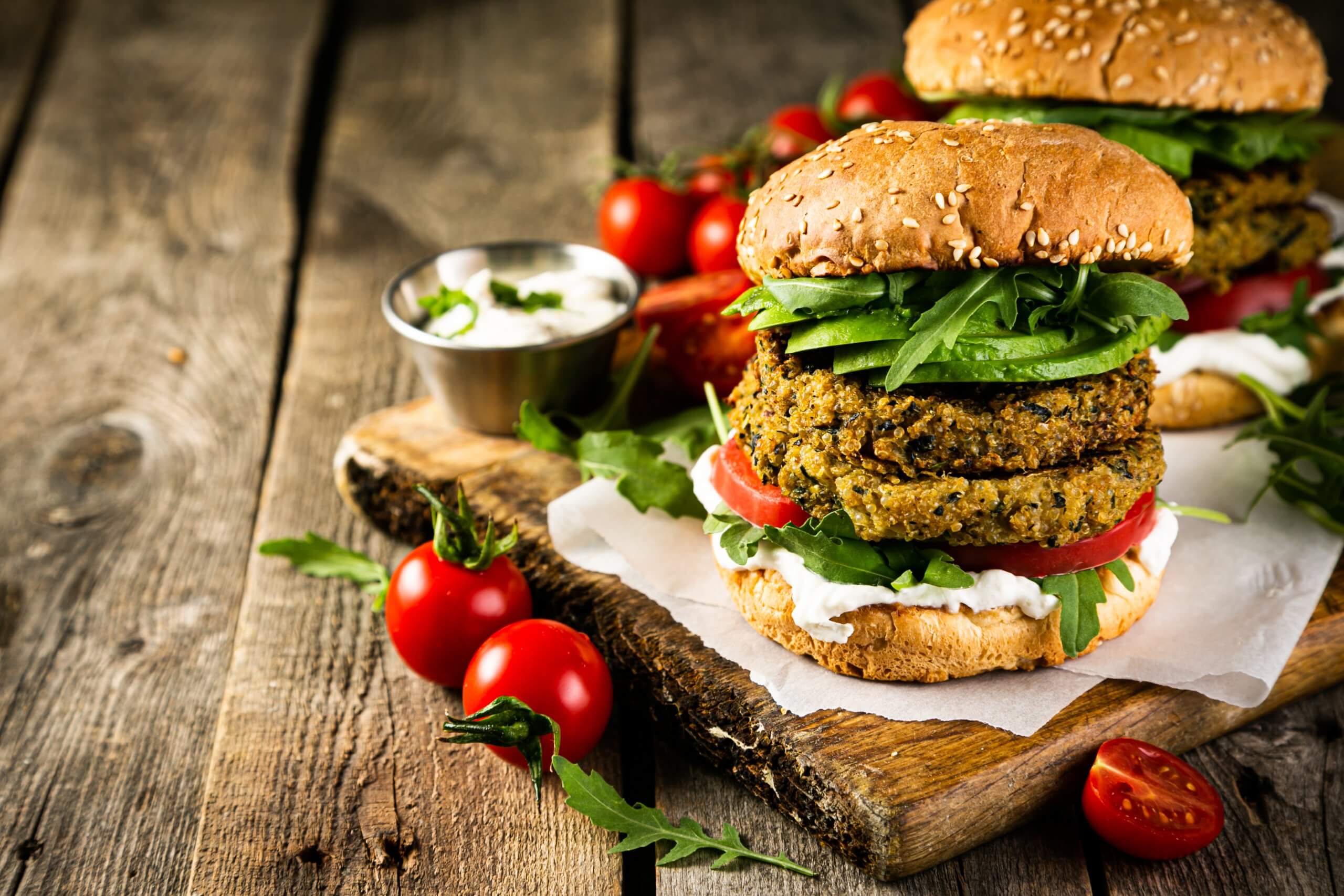 SERVES:
6 portions
RECIPE TIME:
45 Mins
What you need:
½ Cup Plain Greek Yogurt
¼ tsp Minced Garlic
1 tsp Lemon Juice
2 tsp Fresh Dill
2 lb Soaked Pinto Bean
2 Tbsp Minced Garlic
¼ Cup Bread Crumbs
3 Tbsp Tomato Paste
¼ Cup Diced Onion
6 Whole Wheat Hamburger Buns
What to do:
Make sure you wash your hands before you begin.
Whisk together yogurt, lemon juice and garlic.
Chop fresh dill finely.
Mix all ingredients and refrigerate for at least 3 hours before serving.
Preheat oven to 350F. Line a baking sheet with parchment paper.
Drain, rise and puree the beans with a food processor until desired burger texture is reached.
Stir in the rest of the ingredients until combined.
Form into patties.
Bake for 20 minutes, flipping halfway.
Assemble the burger with the veggie patty and tangy topping!