Tangy Tzatziki & Playful Pita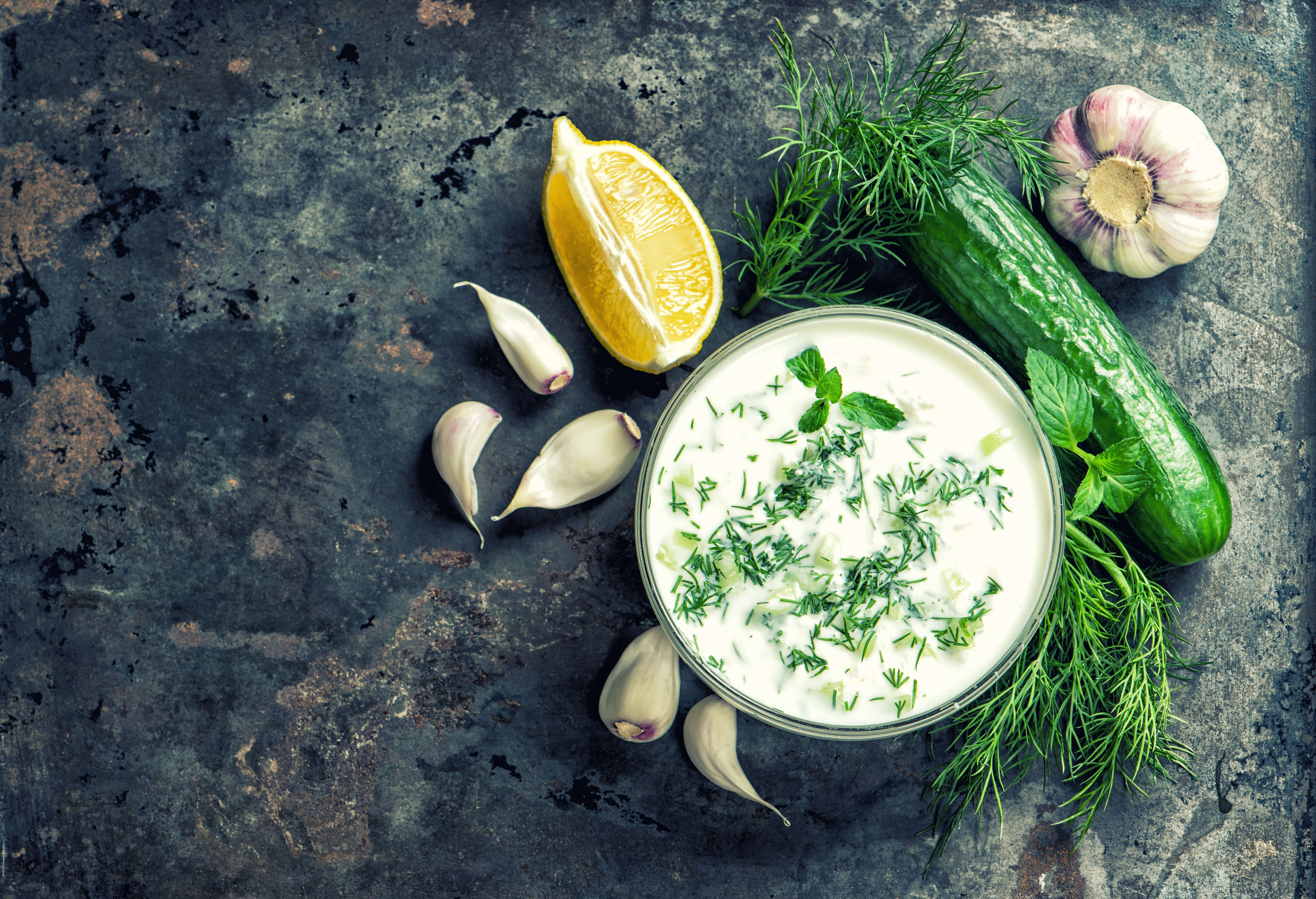 What you need:
½ Cup Plain Greek Yogurt
¼ tsp Minced Garlic
1 tsp Lemon Juice
2 tsp Fresh Dill
What to do:
Be sure to wash your hands before you begin.
Whisk together yogurt, lemon juice and garlic.
Chop fresh dill finely.
Mix all ingredients and refrigerate for at least 3 hours before serving.
Serve with pita bread, diced cucumber, or Kidco Kitchen's Chicken Souvlaki!