Tangy Turkey Burger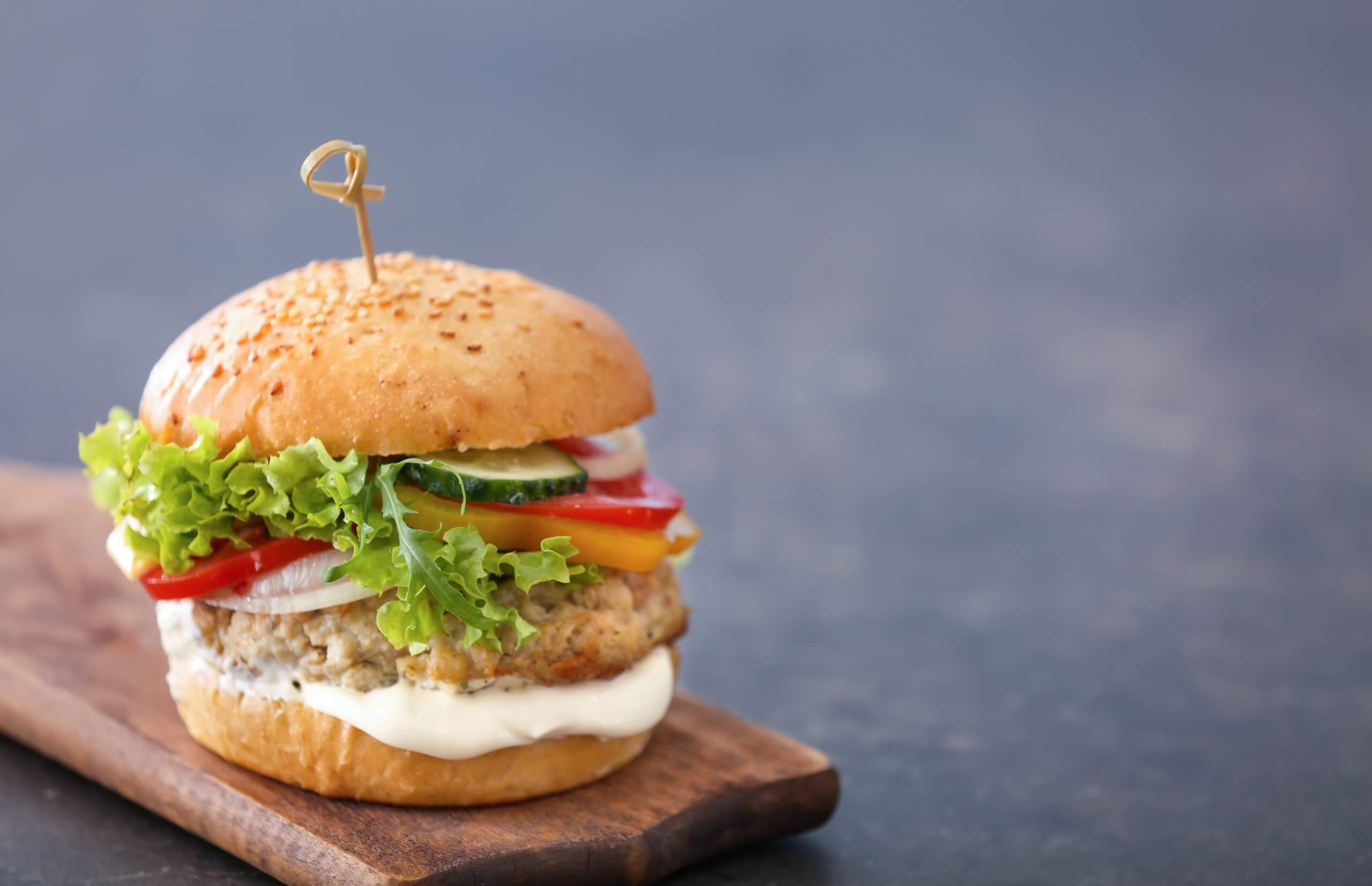 SERVES:
6 portions
RECIPE TIME:
45 Mins
What you need:
½ Cup Plain Greek Yogurt
¼ tsp Minced Garlic
1 tsp Lemon Juice
2 tsp Fresh Dill
2 lb Ground Turkey
2 Tbsp Minced Garlic
¼ Cup Bread Crumbs
1 Egg
6 Whole Wheat Hamburger Buns
What to do:
Make sure you wash your hands before you begin.
Whisk together yogurt, lemon juice and garlic.
Chop fresh dill finely.
Mix all ingredients and refrigerate for at least 3 hours before serving.
Preheat oven or grill to 350F.
Mix turkey, garlic, bread crumbs and egg together.
Form six small patties and cook in oven or on grill until they are no longer pink inside.
Assemble the burger with the turkey patty and tangy topping!