Tabbouleh
Fork Facts:
Bulgur, a Middle Eastern staple sounds more exotic than it actually is. Bulgur is created when wheat kernels are steamed, dried and crushed. It is a nutritious, quick-cooking form of whole wheat which is high in fibre. Bulgur actually has twice the amount of fibre in it than brown rice.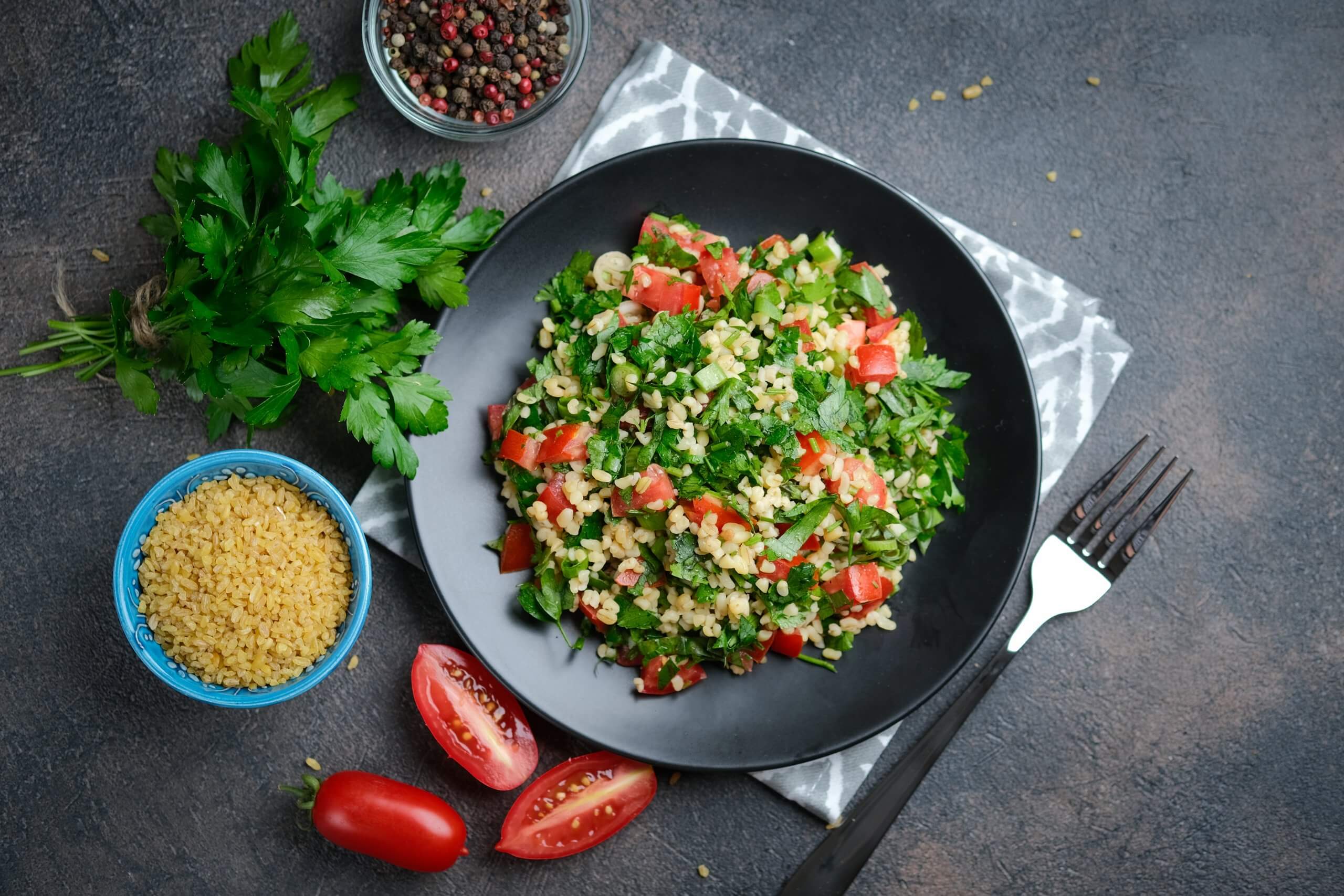 SERVES:
6 portions
RECIPE TIME:
20 minutes
Palate Profile
Using parsley makes this salad not only a healthy choice, but a great palate cleanser. Lemon juice along with parsley does wonders to enhance any dish.
Additional Tips:
Be creative! Don't be scared of adding other ingredients to the salad. Try adding fresh mint or cilantro, it adds another taste of freshness.
For a more subtle taste of onion try using green onions.
What you need:
¾ Cup Bulgur
1¼ Cups Water
¼ Cup Olive Oil
¼ Cup Lemon Juice
1 Tbsp Minced Garlic
¼ Cup Diced Onion
¾ Cup Chopped Parsley
2 Tomatoes, Chopped
What to do:
Make sure to wash your hands before you begin.
Combine bulgur and water and bring to a boil. Reduce heat and simmer for about 20 minutes. Strain and let cool for 15 minutes
In a medium bowl, combine oil, lemon juice, and garlic and whisk together.
Add parsley, tomatoes and onion to the bulgur. Add dressing and toss all ingredients.
Serve as an appetizer with hummus and pita!