Swedish Veggie Bites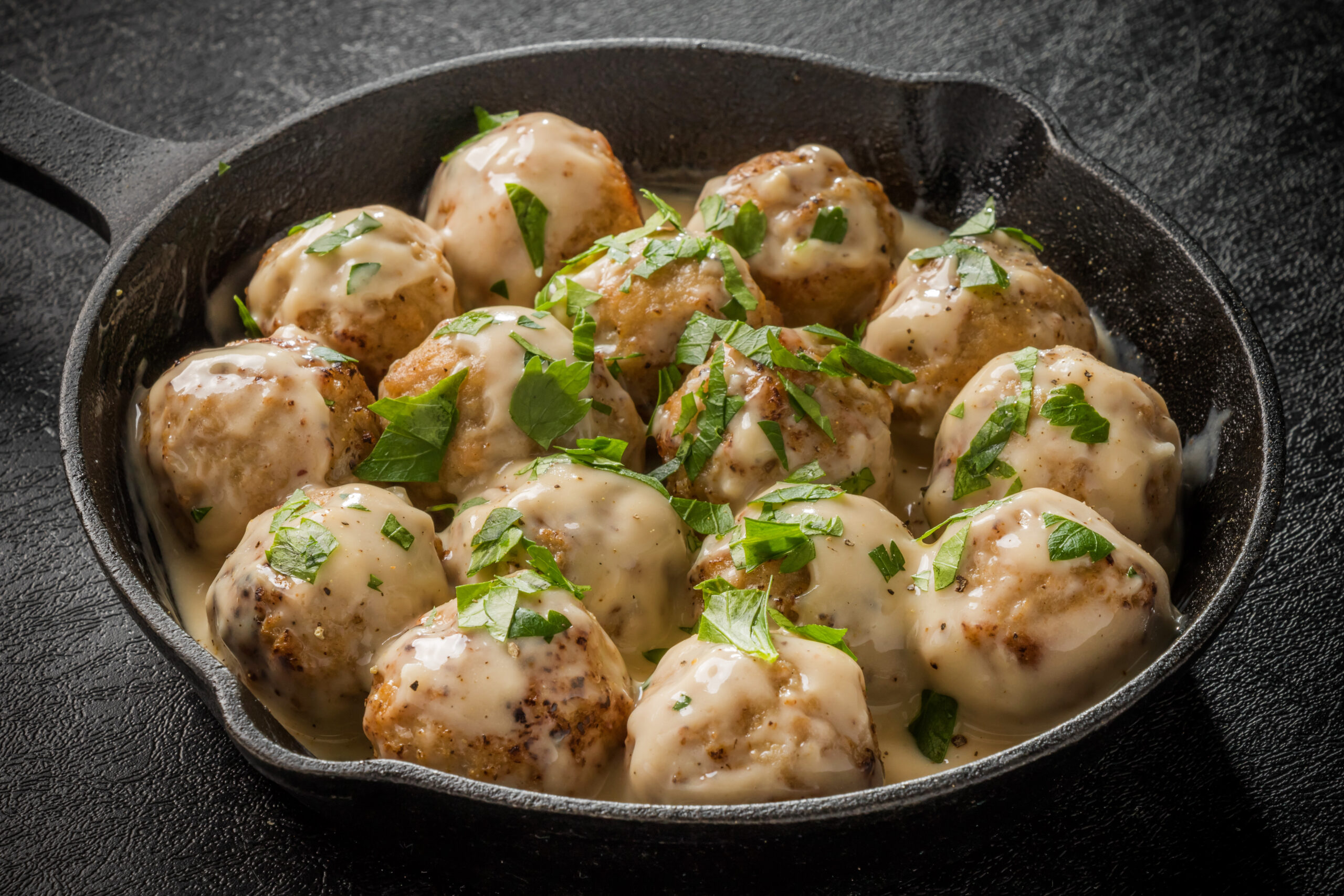 SERVES:
6 portions
RECIPE TIME:
1 Hour
What you need:
2 lb Soaked Pinto Bean
2 Tbsp Minced Garlic
¼ Cup Bread Crumbs
3 Tbsp Tomato Paste
¼ Cup Diced Onion
1 Tbsp Veggie Oil
2 Tbsp Minced Garlic
1 Cup Diced Onion
1 Cup Diced Celery
1 Tbsp Butter
¼ Cup Flour
1 Cup Milk
2 Cup Veggie Stock
What to do:
Make sure you wash your hands before you begin.
Preheat oven to 350F. Line a baking sheet with parchment paper.
Drain, rinse and puree the beans with a food processor until desired meatball texture is reached.
Stir in the rest of the ingredients until combined.
Form into balls. Bake for 20 minutes.
In a large skillet heat veggie oil over medium heat. Add garlic, onions, and celery and cook until translucent, set aside.
Melt butter in pan. Add flour, whisking for 1 minute gradually adding milk and veggie stock. Bring to a boil. Reduce heat and simmer until sauce thickens.
Add veggie meatballs and simmer sauce for 10-15 minutes.
Serve immediately, enjoy!