Sunshine Stew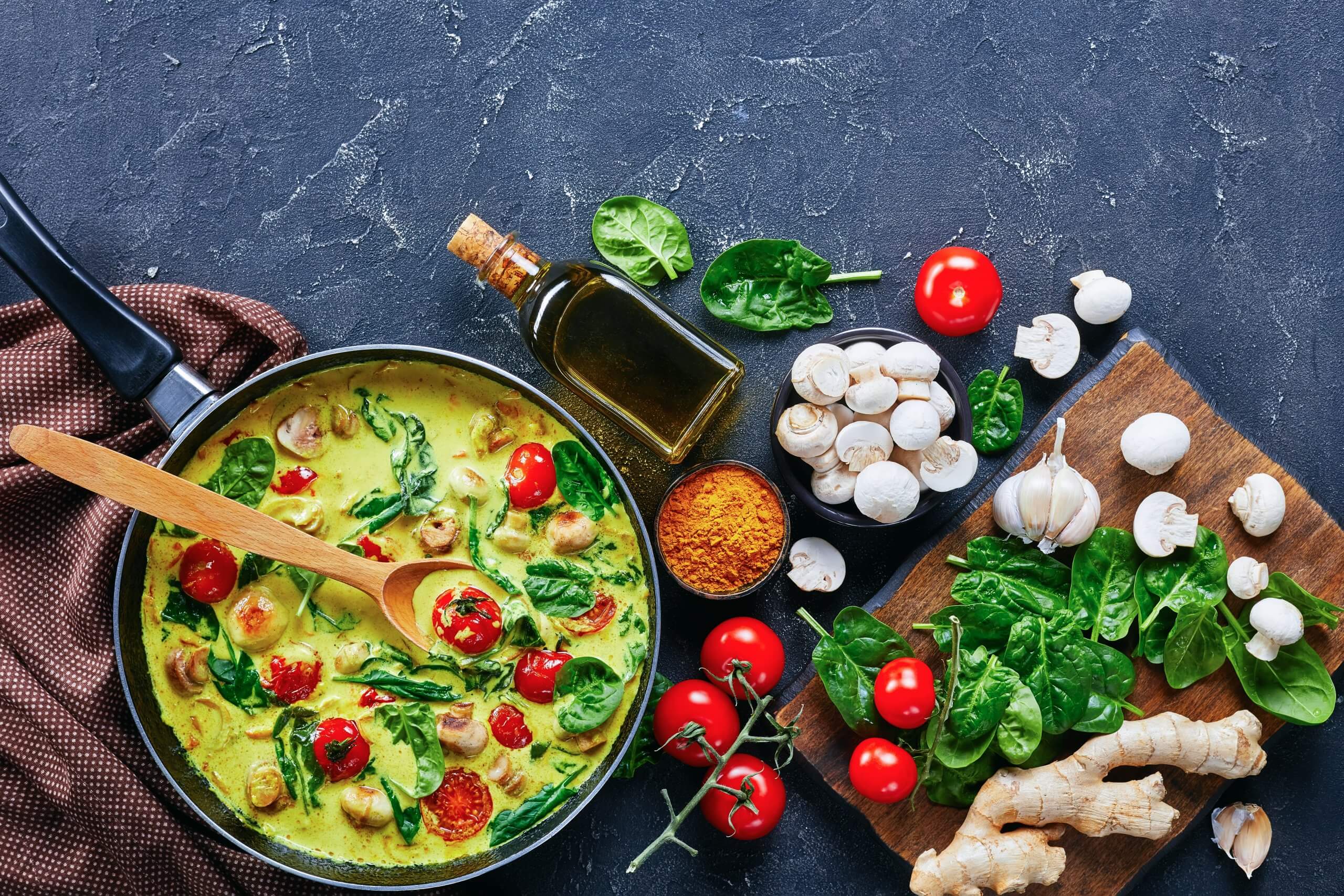 SERVES:
6 portions
RECIPE TIME:
30 - 45 Minutes
What you need:
1 Tbsp Veggie Oil
½ Cup Diced Onion
2 Tbsp Minced Garlic
2 Tbsp Curry Powder
2 Cup Chickpeas
1/3 Cup Broccoli
1/3 Cup Carrot
1/3 Cup Cauliflower
2 Cup Veggie Stock
2 Cup Coconut Milk
1 Cup Halved Cherry Tomato
2 Tbsp Lemon Juice
Cilantro To Taste
What to do:
Make sure to wash your hands before you begin.
Heat veggie oil in large pot, add garlic and onions and cook until translucent.
Add curry powder, broccoli, carrots, cauliflower, chickpeas and veggie stock.
Bring to a simmer and cook for about 20 minutes until veggies are tender.
Add coconut milk, lemon juice, and tomatoes.
Cook for 10 minutes until heated through.
Top with cilantro.