Spunky Spinach Chicken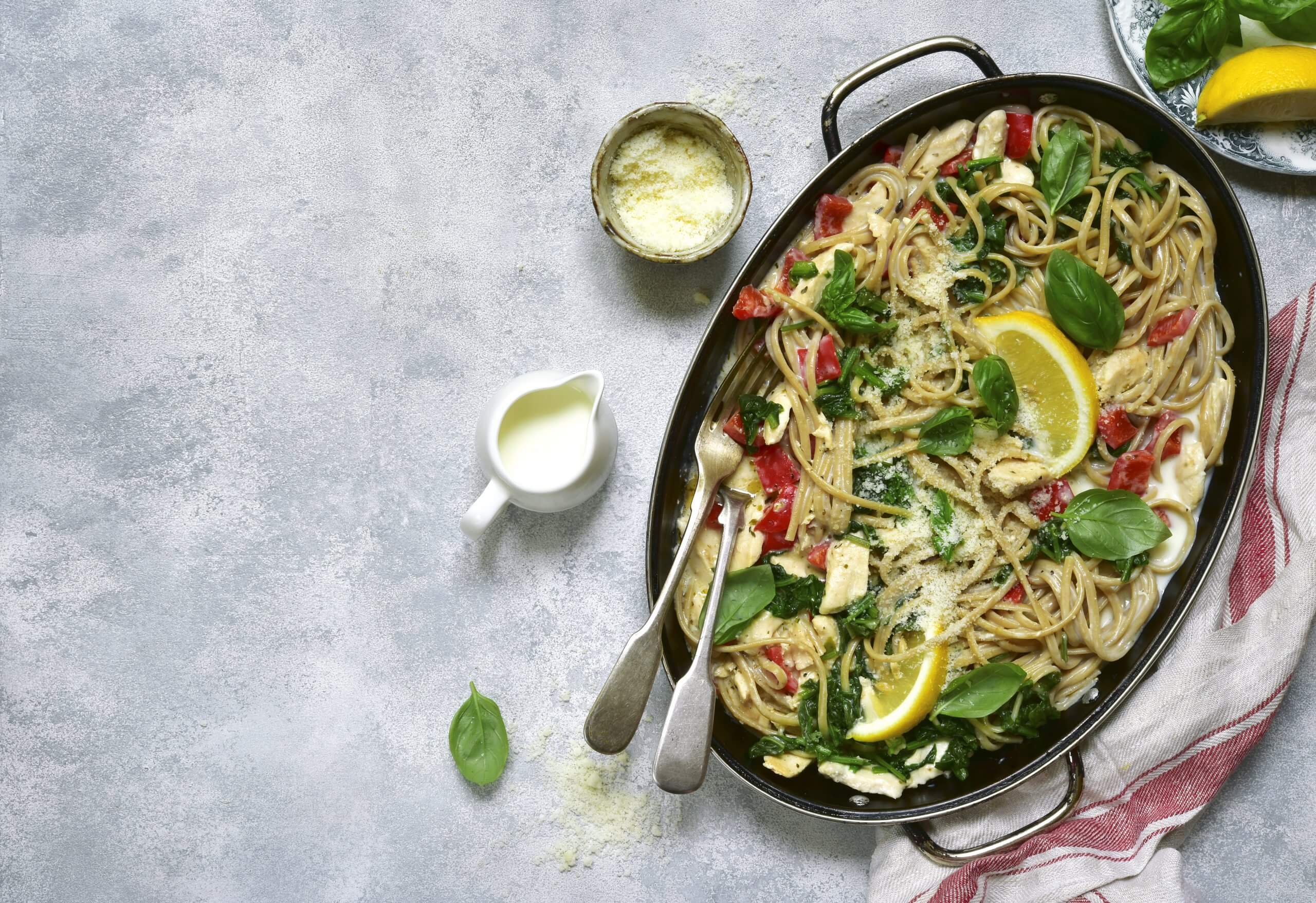 SERVES:
6 portions
RECIPE TIME:
25-30 Minutes
What you need:
3 Cups Whole Wheat Penne Pasta, Dry
1 Tbsp Olive Oil
2 lbs Diced Chicken
2 Tbsp Minced Garlic
1 Cup Frozen Spinach, Thawed and Drained or 3 Cups Fresh Baby Spinach
¼ tsp Thyme
¼ tsp Oregano
2 Tbsp Lemon Juice
What to do:
Make sure to wash your hands before you begin.
Cook pasta until al dente.
In a large skillet, heat olive oil over medium heat, and add chicken, sauteeing until cooked through.
Remove chicken from the pan. In the same pan over low heat, add garlic, spinach, thyme, and oregano, and stir.
Add lemon, cooked pasta and chicken, tossing until pasta and chicken are coated.