Spiced Carrot Muffin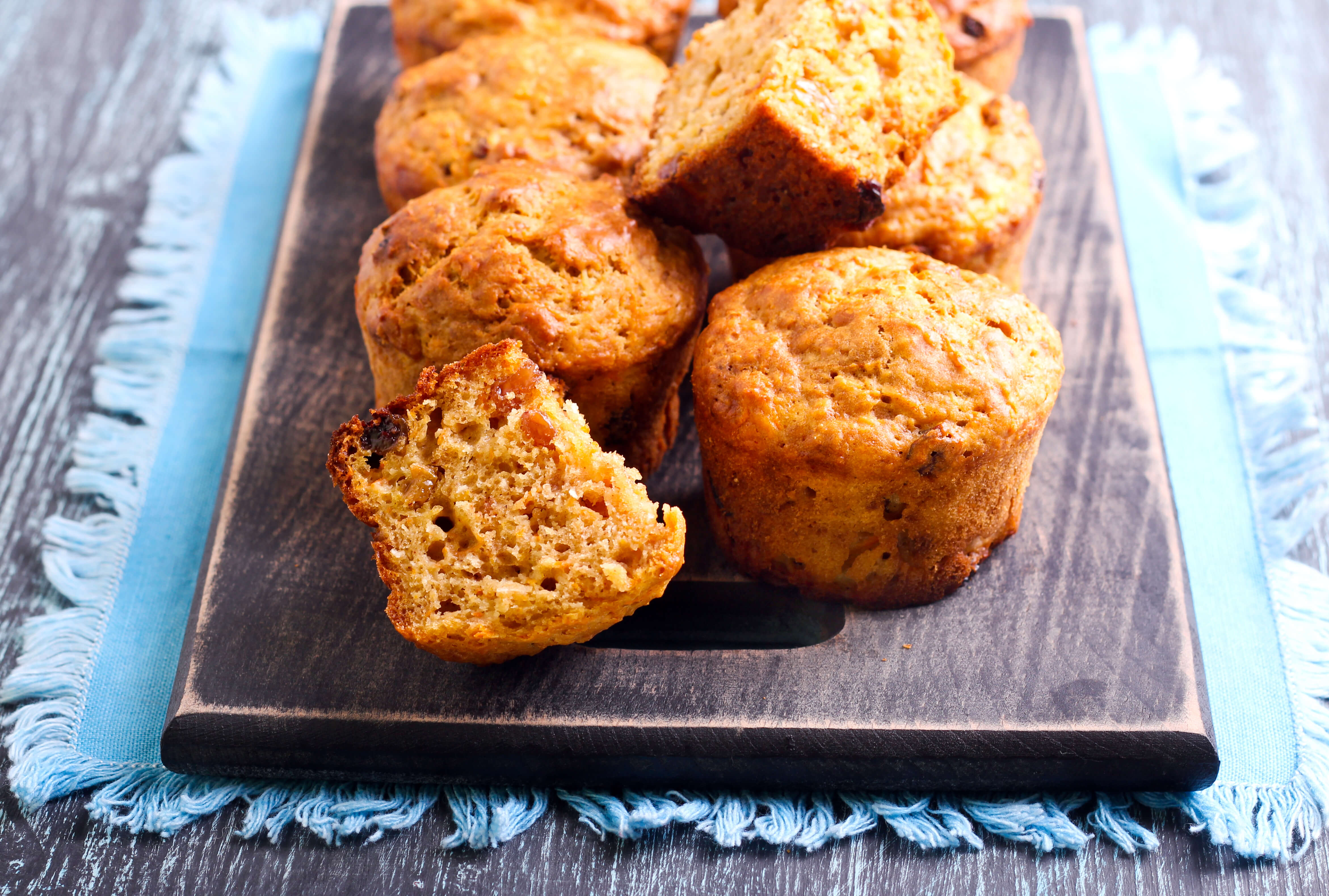 SERVES:
6 portions
RECIPE TIME:
25-30 Minutes
What you need:
½ Cup Whole Wheat Flour
¾ tsp Baking Powder
¼ tsp Sea Salt
¼ tsp Cinnamon
Pinch of Allspice
1 Small Egg
2 Tbsp Brown Sugar
2 Tbsp Unsalted Butter
¼ cup Shredded Carrots
What to do:
Be sure to wash your hands before you begin.
Preheat oven to 350F.
Mix whole wheat flour, baking powder, salt, cinnamon and allspice in a large bowl.
In a mixing bowl beat eggs. Blend in butter and brown sugar. Mix in grated carrots.
Combine the dry and liquid ingredients. Stir until all ingredients are moist.
Pour mixture into paper lined muffin pan, adding raisins if desired.
Bake at 350F for 25 to 30 minutes.