Soy Sliders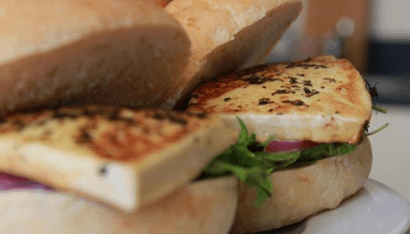 SERVES:
6 portions
RECIPE TIME:
25 - 30 Minutes
What you need:
1 Package Firm Tofu or 6 Tofu Patties
½ tsp Minced Garlic
½ tsp Rice Vinegar
6 Mini Hamburger Buns
What to do:
Make sure to wash your hands before you begin.
Preheat oven to 350F.
Cut form tofu into 6 even patties (about 2oz each).
Combine garlic and vinegar. Brush onto tofu patties.
Bake in oven for 15-20 minutes until brown.
Serve one patty per bun.