Shepherd's Pie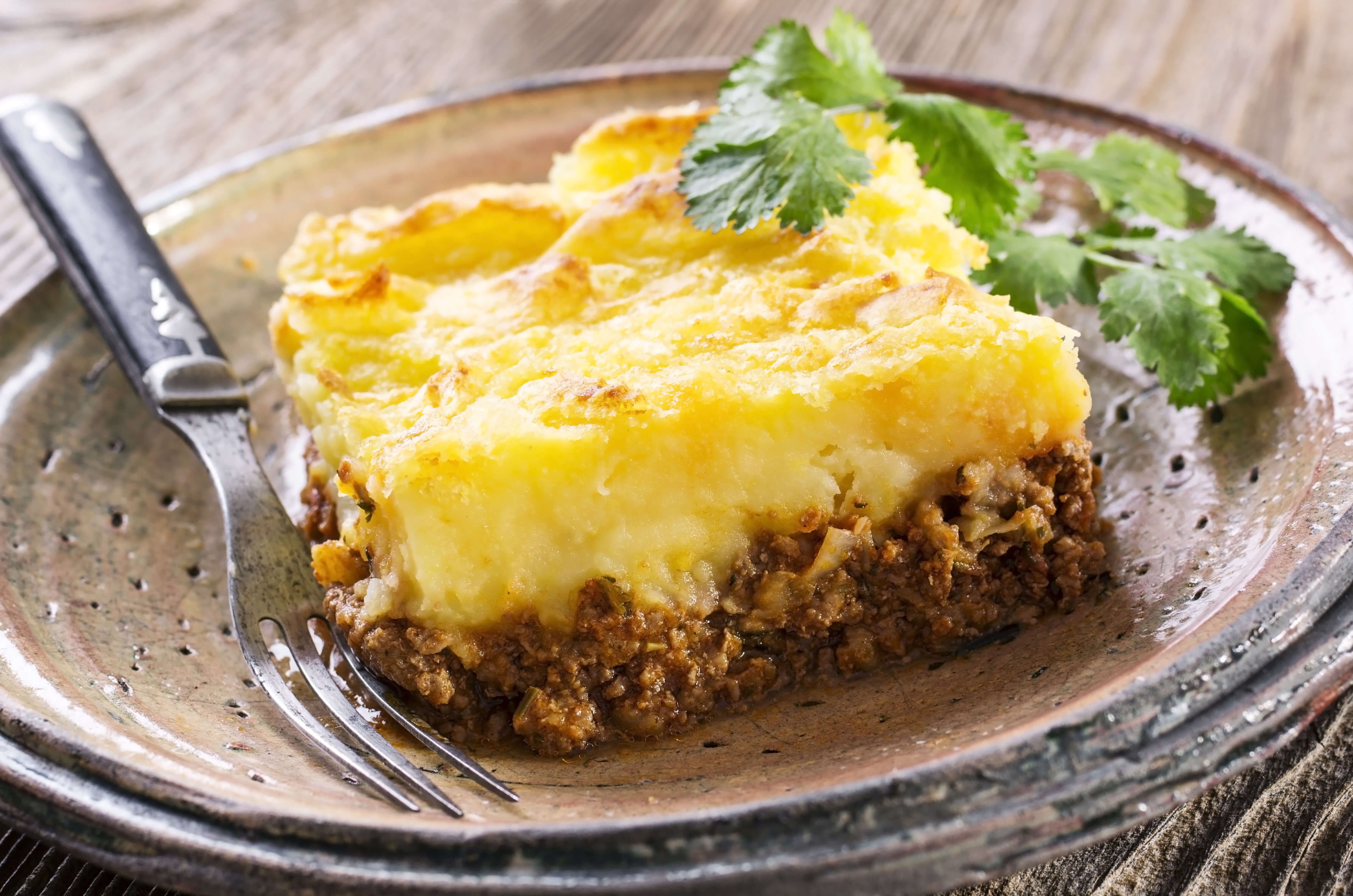 SERVES:
6 portions
RECIPE TIME:
30 Minutes
What you need:
6 lbs Potatoes, Peeled and Chopped
2 Tbsp Butter
¾ Cup Milk
1½ tsp Veggie Oil
¼ Cup Diced Onions
3 lbs Ground Beef
½ tsp Minced Garlic
¼ Cup Diced Carrot
¼ Cup Diced Celery
¼ Cup Corn
¼ Cup Peas
What to do:
Make sure to wash your hands before you begin.
Preheat oven to 375F
Cover potatoes with water in a large pot and bring to a boil. Cook until tender but still firm, about 10 minutes. Drain and add butter and milk while mashing. Set aside.
Heat oil in frying pan; add onions and cook until translucent. Set aside. Add ground beef to pan and cook until well browned. Pour off excess fat and add onions, garlic, carrots, celery, corn and peas. Mix gently.
Spread beef mixture on bottom on baking dish. Spread layer of mashed potatoes on top.
Bake for 45 minutes or until golden brown.
Serve 1/2 Cup Portion.