Teriyaki Salmon
Fork Facts:
Salmon is super healthy because it's loaded with omega-3 fatty acids and Vitamin D. Our bodies don't naturally produce these essential nutrients, so the best way to obtain them is through the food we eat!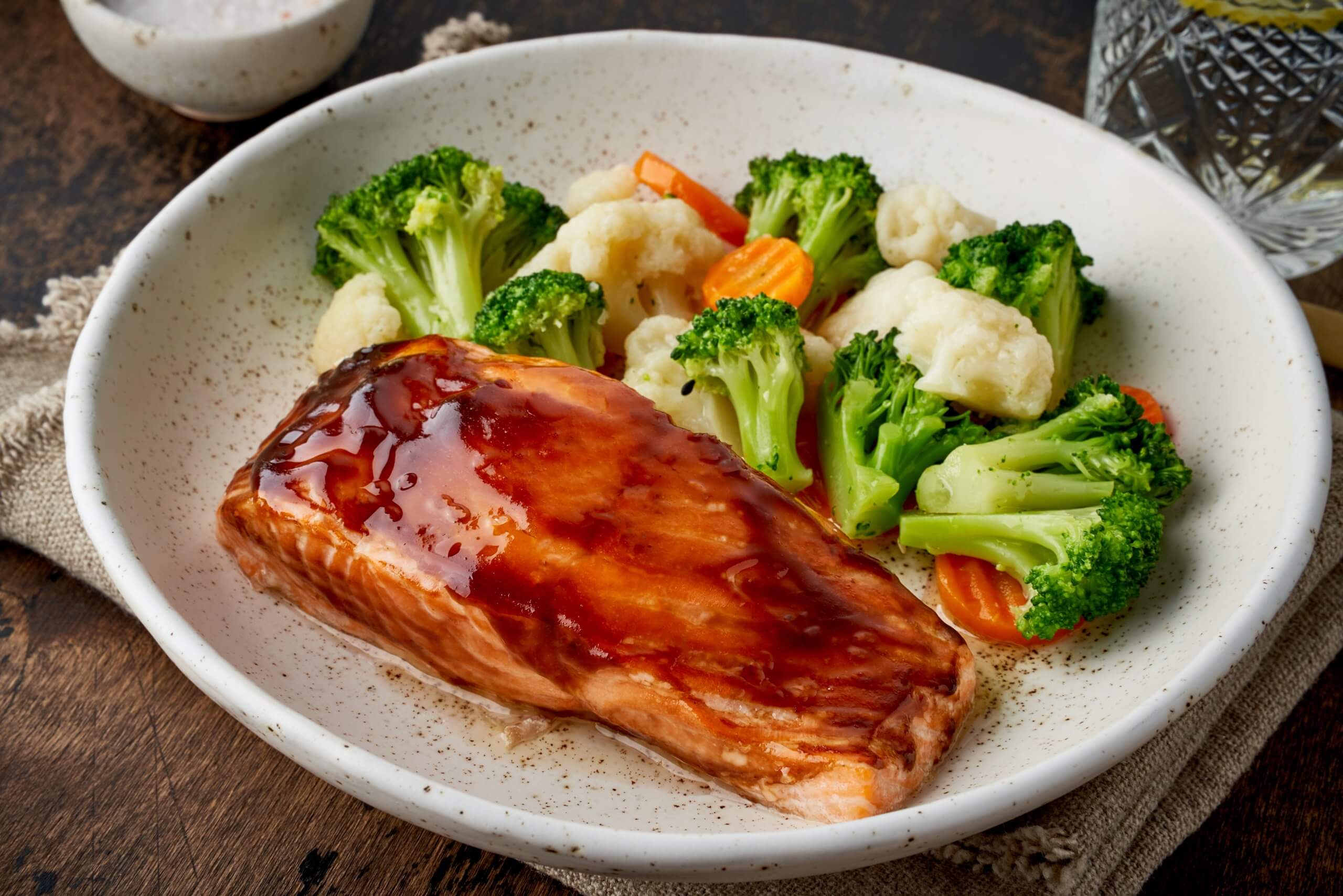 SERVES:
6 portions
RECIPE TIME:
30 - 35 Minutes
Palate Profile
This recipe never fails to be a hit, whether you broil the salmon in the oven or grill it outdoors. Pair it with some homemade fried rice and steamed green beans to complete your meal……..so yummy!

Additional Tips:
Keep some extra teriyaki sauce on the side to brush the fillets after baking to boost the flavour.
Add a dash of freshly squeezed lemon juice for a hint of citrus flavour.
This marinade doesn't have to be limited to salmon try using a flank steak for a different experience!
What you need:
6 Salmon Fillet
¼ Cup Soy Sauce
2 Tbsp Brown Sugar
1 Tbsp Minced Garlic
1 Tbsp Minced Ginger
What to do:
Make sure to wash your hands before you begin.
Preheat oven to 350F.
Combine soy sauce, brown sugar, garlic and ginger in a saucepan and stir over low heat until the sugar dissolves. Simmer for 2-3 minutes until slightly thickened.
Place salmon fillets on a single layer of parchment paper lined on a shallow baking pan. Brush salmon with teriyaki sauce. Keep some extra teriyaki sauce to brush the fillets after baking to boost flavour.
Bake for about 15 to 20 minutes, or until salmon is cooked through.