Roaring Red Lentil Pasta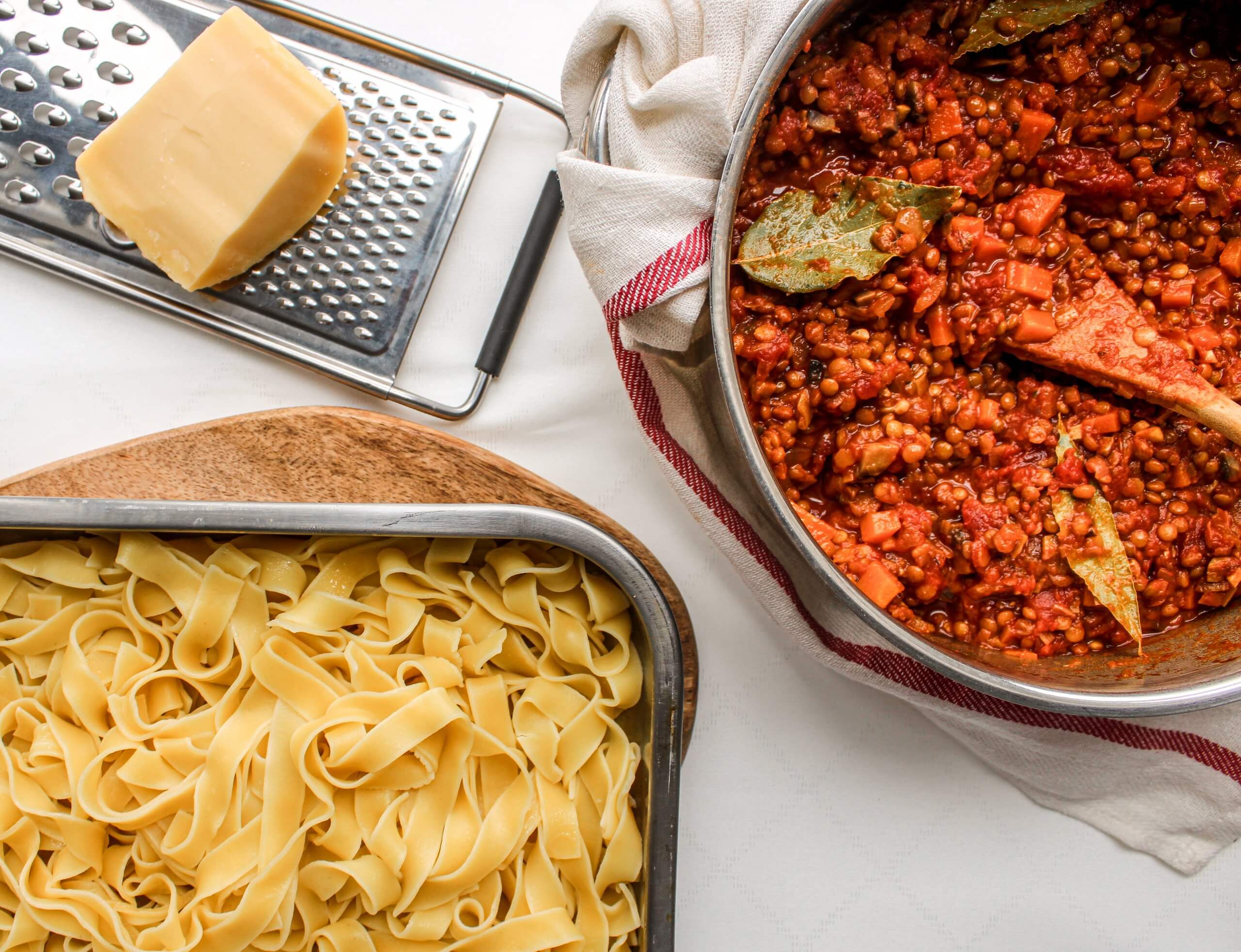 SERVES:
6 portions
RECIPE TIME:
70 - 90 Minutes
What you need:
1 ½ Cup Whole Wheat Penne Pasta, Dry
2 tsp Olive Oil
½ Cup Diced Onion
½ Cup Diced Celery
½ Cup Diced Carrot
2 Tbsp Minced Garlic
1 Cup Red Lentils, Dry
1 Cup Water
2 Cup Tomato Sauce
2 tsp. Basil
What to do:
Make sure to wash your hands before you begin.
In a large saucepan heat oil over medium heat. Add onions, celery, carrots, basil and garlic. Cook and stir until tender, about 5 minutes. Set aside.
In a pot of add 1 cup of water and lentils. Bring to a rolling boil, stirring occasionally. Reduce heat to low; cover and cook for 30 - 45 minutes.
Add in tomato sauce and veggies. Bring to a boil. Reduce heat, cover and simmer for 20 minutes.
In a separate pot bring water to a rolling boil. Add pasta and cook until al dente, about 7-10 minutes.
Drain pasta and combine with lentil sauce.