Ratatouille Fish Stew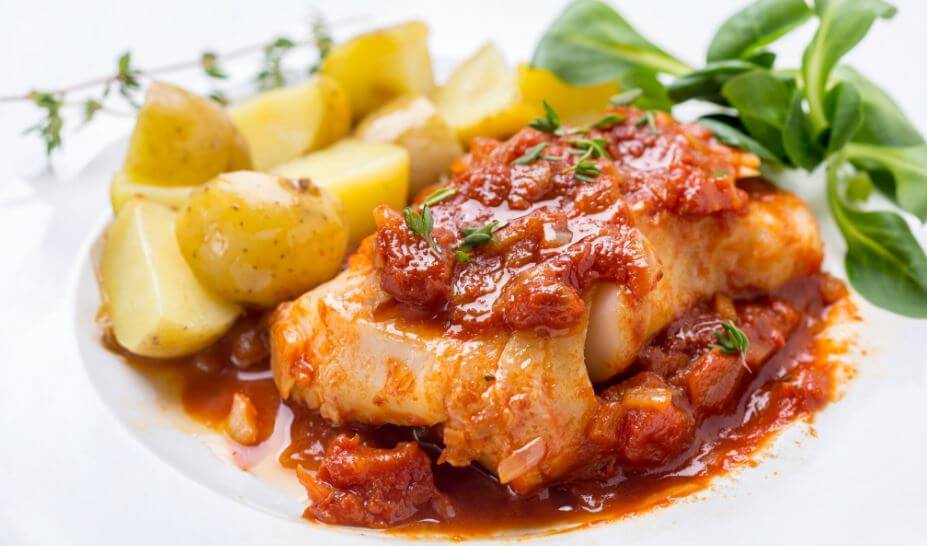 SERVES:
6 portions
RECIPE TIME:
50 - 60 Minutes
What you need:
1 Tbsp Olive Oil
1 Tbsp Garlic, Minced
1 lbs Zucchini, Cut into ¾-inch Pieces
1 Large Red Bell Pepper, Cut into ½-inch Pieces
½ Cup Diced Onion
1 Tbsp Oregano
1 Cup Tomato Sauce
1 Cup Diced Tomato
6 Fish Fillets
What to do:
Make sure to wash your hands before you begin.
Heat oil in a large pot and cook onions and garlic until translucent.
Add zucchini, bell peppers and oregano. Cover and cook until vegetables begin to soften, stirring occasionally, about 10 minutes.
Mix in tomatoes and reduce heat to medium.
Cover and cook until vegetables are very tender, about 25 minutes longer.
season with salt and pepper.
Preheat oven to 375F. Arrange fish on a lightly greased baking dish.
Spoon ratatouille over fish and bake uncovered until fish is just opaque in centre, about 20 mins.