Quinoa Crusaders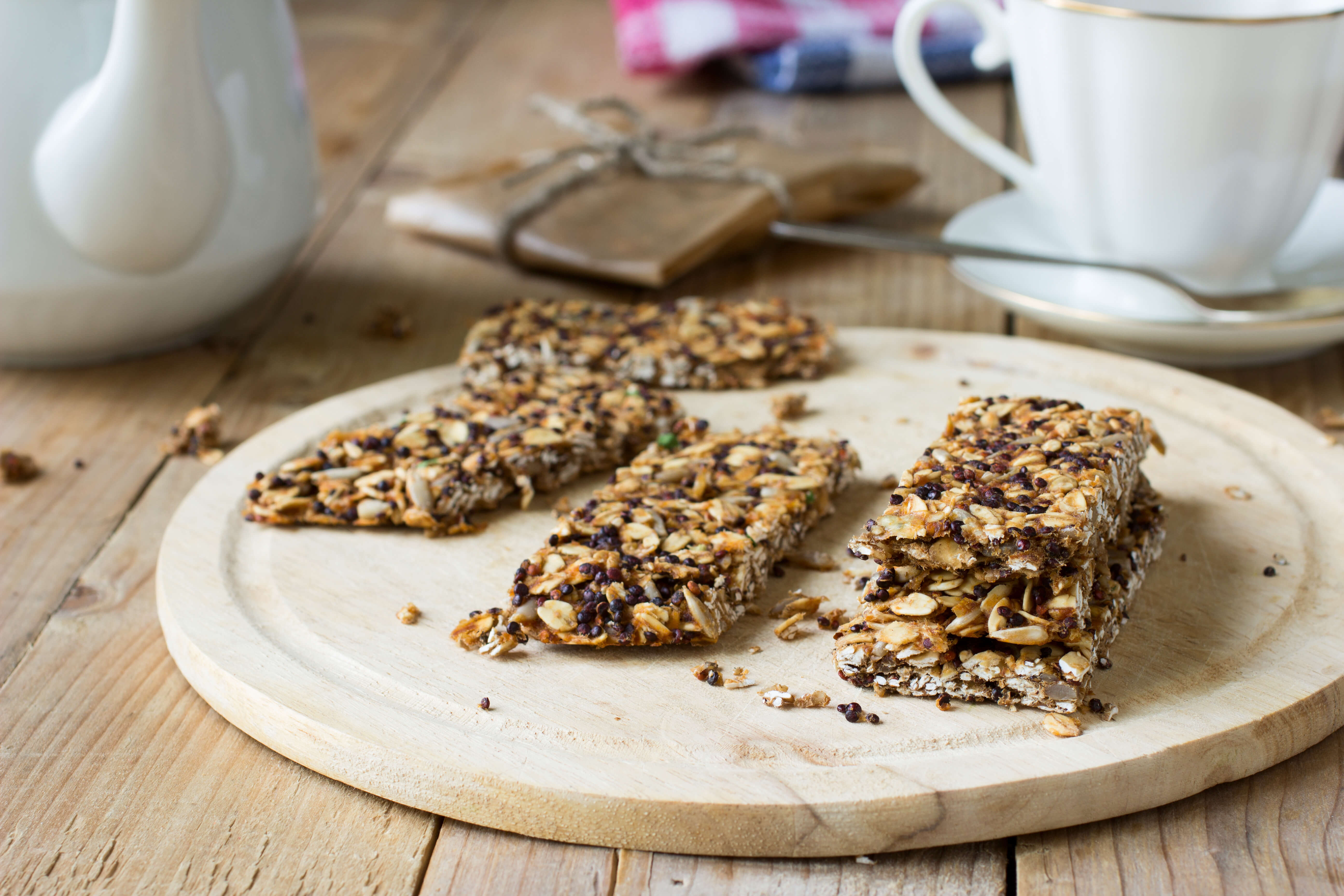 SERVES:
10 portions
RECIPE TIME:
45 Minutes
What you need:
1 Cup Oat
½ Cup Uncooked Pre-rinsed Quinoa
2 Tbsp Chia Seed
¼ tsp Sea Salt
½ tsp Vanilla
1 tsp Cinnamon
2 Mashed Banana
¼ Cup Soy Butter
2 Tbsp Maple Syrup
What to do:
Make sure you wash your hands before you begin.
Preheat oven to 350 degrees F.
Line a baking pan with parchment paper to prevent bars from sticking.
In a large bowl, combine oats, uncooked quinoa, chia seeds, salt and cinnamon. Stir in mashed banana and vanilla.
Place a small saucepan over low heat; add in almond butter and honey (or maple syrup) and stir until warm and almond butter is melted. Fold into granola bar mixture until well combined.
Pour into prepared pan and press down firmly with hands or with a measuring cup to help bars stay intact.
Bake for 25 minutes or until edges turn golden brown. Allow to cool completely before cutting into 10 bars.