Pulled-Philly Beans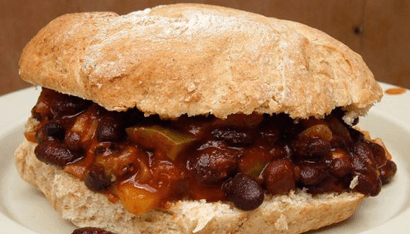 SERVES:
6 portions
RECIPE TIME:
15 - 25 Minutes
What you need:
¼ Cup Diced Onion
½ Cup Tomato Sauce
¼ Cup Vinegar
¼ Cup Tomato Paste
2 Tbsp Dijon Mustard
2 Tbsp Minced Garlic
1 Tbsp Veggie Oil
2 Cup Beans
What to do:
Make sure to wash your hands before you begin.
Cook onion and garlic in veggie oil until onions are translucent. Add remaining ingredients and bring to a boil. Cook for 10 - 20 minutes.
Serve on a whole wheat roll.