Prized Poke Tofu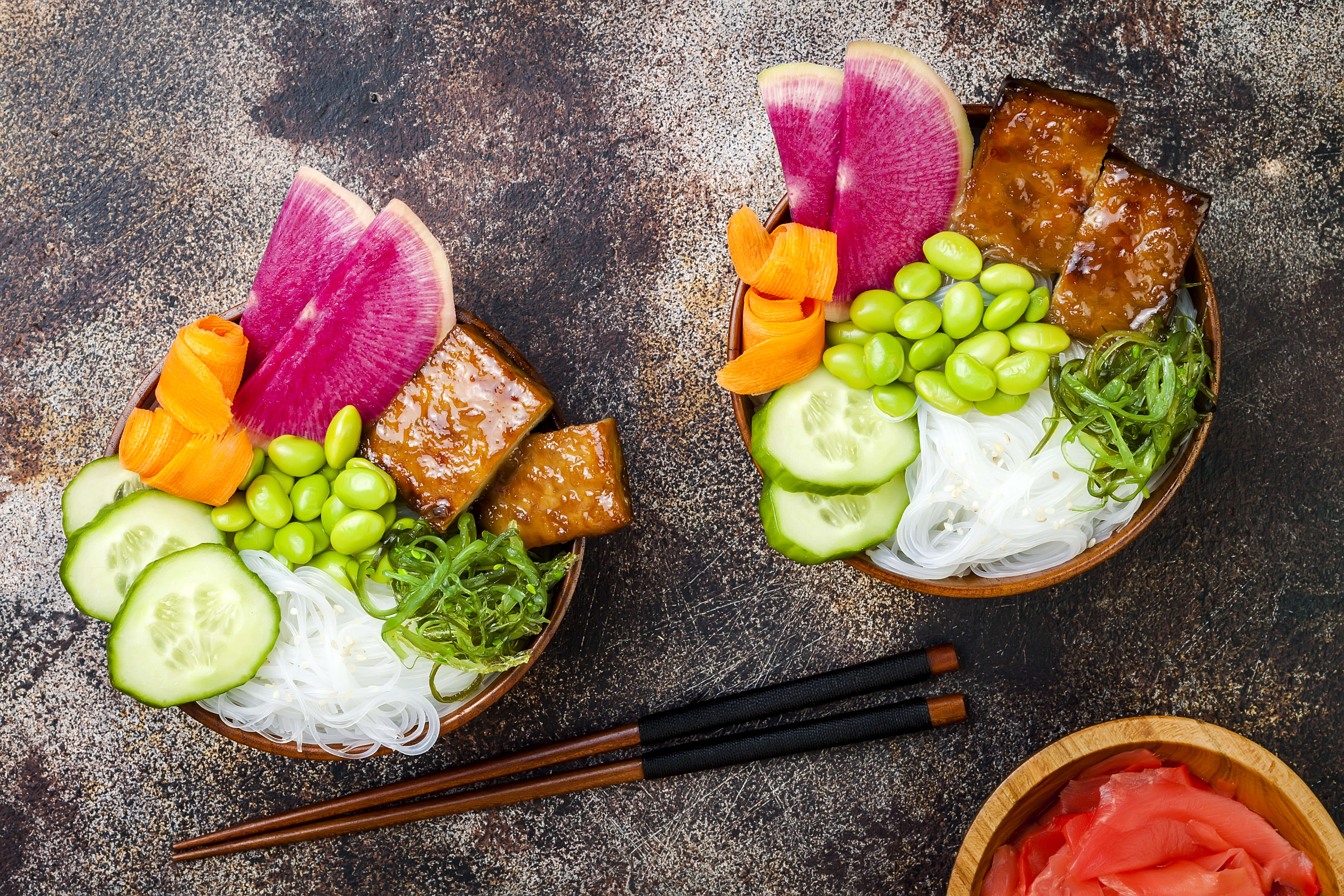 What you need:
2 lb Cubed Tofu, Cooked
½ Cup Edamame
¼ Cup Soy Sauce
1 Tbsp Brown Sugar
1 Tbsp Minced Garlic
1 tsp Ground Ginger
½ Cup Corn
½ Cup Sliced Cucumber
½ Cup Sliced Carrot
3 Cup Cooked Rice Noodle
What to do:
Make sure to wash your hands before you begin.
In a bowl whisk together soy sauce, brown sugar, garlic and ginger.
In a large bowl mix together tofu, edamame, rice noodles and sauce mixture.
Serve with corn, sliced cucumber and carrot.