Power Pumpkin Bar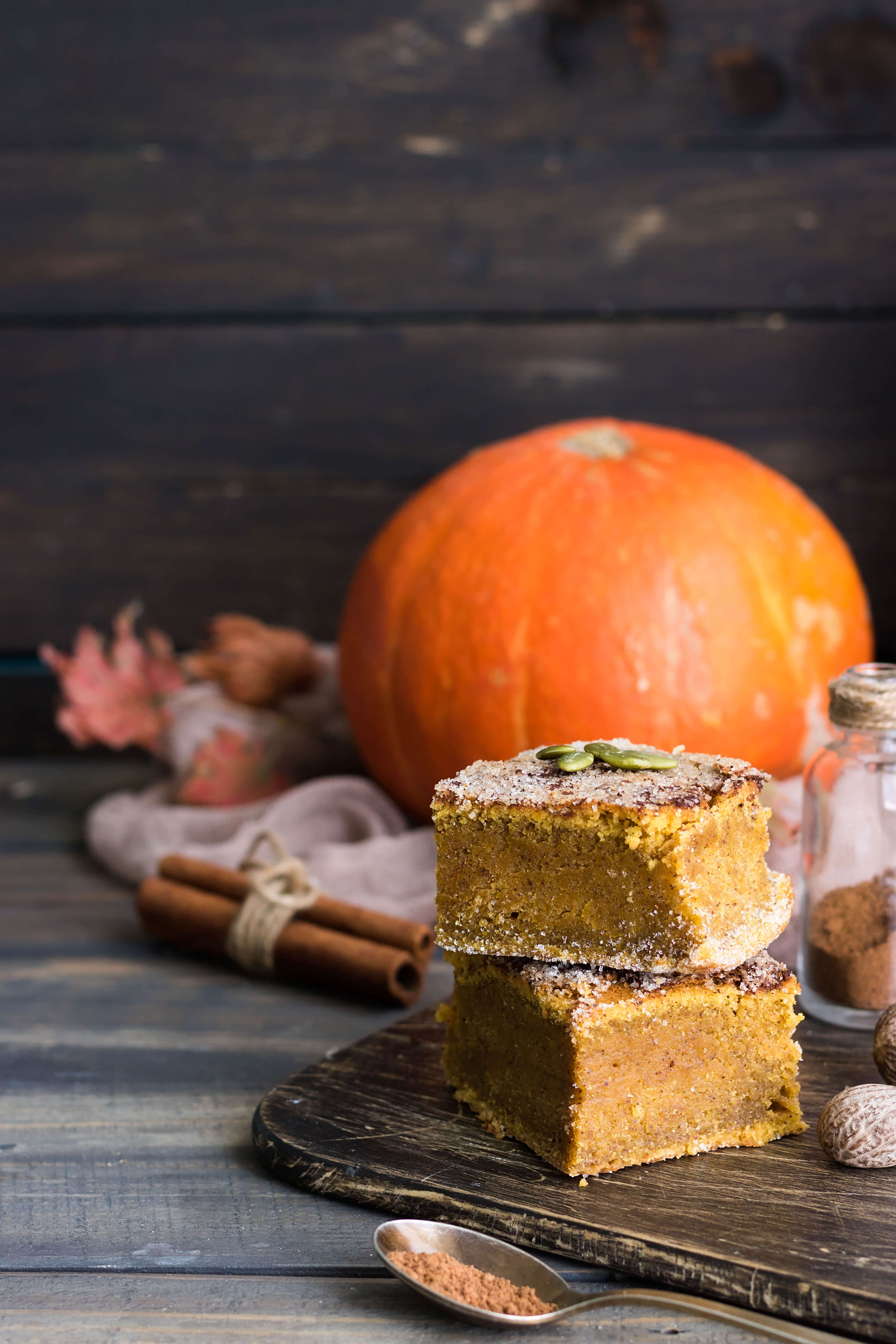 SERVES:
24 portions
RECIPE TIME:
1 Hour
What you need:
2 Cup Oat
½ Cup Pumpkin Puree
1 Cup Coconut Milk
½ Cup Brown Sugar
1 tsp Vanilla
1/4 tsp Cinnamon
1/4 tsp Nutmeg
1/4 tsp Cloves
1/4 Cup Veggie Oil
1 Tbsp Chia Seed
½ tsp Baking Powder
½ tsp Baking Soda
1/4 tsp Sea Salt
1 Egg
What to do:
Be sure to wash your hands before you begin.
Preheat oven to 350 F and line a baking tray with parchment paper.
Process half of the oats in a food processor until it becomes a fine flour. Set aside.
Add coconut milk pumpkin puree, sugar, veggie oil, egg and vanilla to a large bowl then whisk to combine. Add remaining oats, oat flour, chia seeds, spices, baking powder, baking soda and salt, then stir to combine.
Pour the mixture evenly in the lined baking tray.
Bake for 35-40 minutes until golden brown and firm to touch.
Remove from the oven and allow to cool.
Cut into squares and serve.