Posh Pumpkin Cookie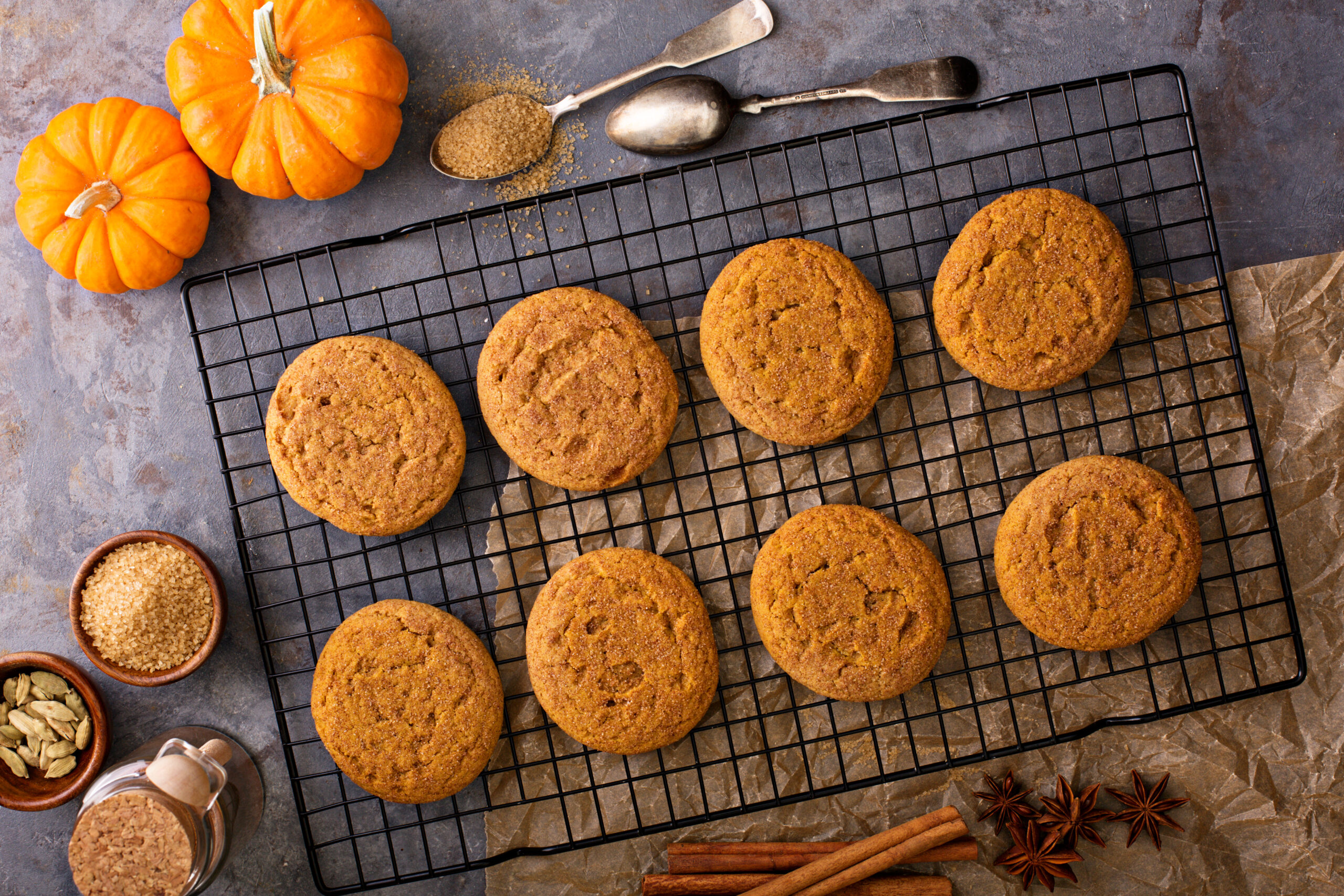 SERVES:
36 portions
RECIPE TIME:
45 Mins
What you need:
1 Cup Pumpkin Puree
3 Cup Whole Wheat Flour
1 ½ tsp Baking powder
1 tsp Baking Soda
½ tsp Nutmeg
½ tsp Ground Cloves
1 tsp Cinnamon
1/3 tsp Ground Ginger
¾ Cup Olive Oil
1 ¾ Cup Brown Sugar
1 Egg
2 tsp Maple Syrup
1 ½ tsp Vanilla
What to do:
Make sure you wash your hands before you begin.
Preheat oven to 350⁰F.
Blot the pumpkin puree with a paper towel to rid of excess moisture.
Place all dry ingredients in a bowl and set aside.
Using a mixer, whip all the wet ingredients until creamy, aside from the pumpkin puree. Approximately 8 minutes.
Once the mixture is incorporated, add the pumpkin puree and mix for another 1-2 minutes.
Add the dry ingredients slowly to the wet ingredients, then mix until combined.
Let it rest in the refrigerator for 4-6 hours.
Scoop into 2-ounce balls and place on a parchment-lined baking sheet.
Bake for 15 minutes, remove from the oven and allow cookies to cool. Enjoy!