Pizza Stackers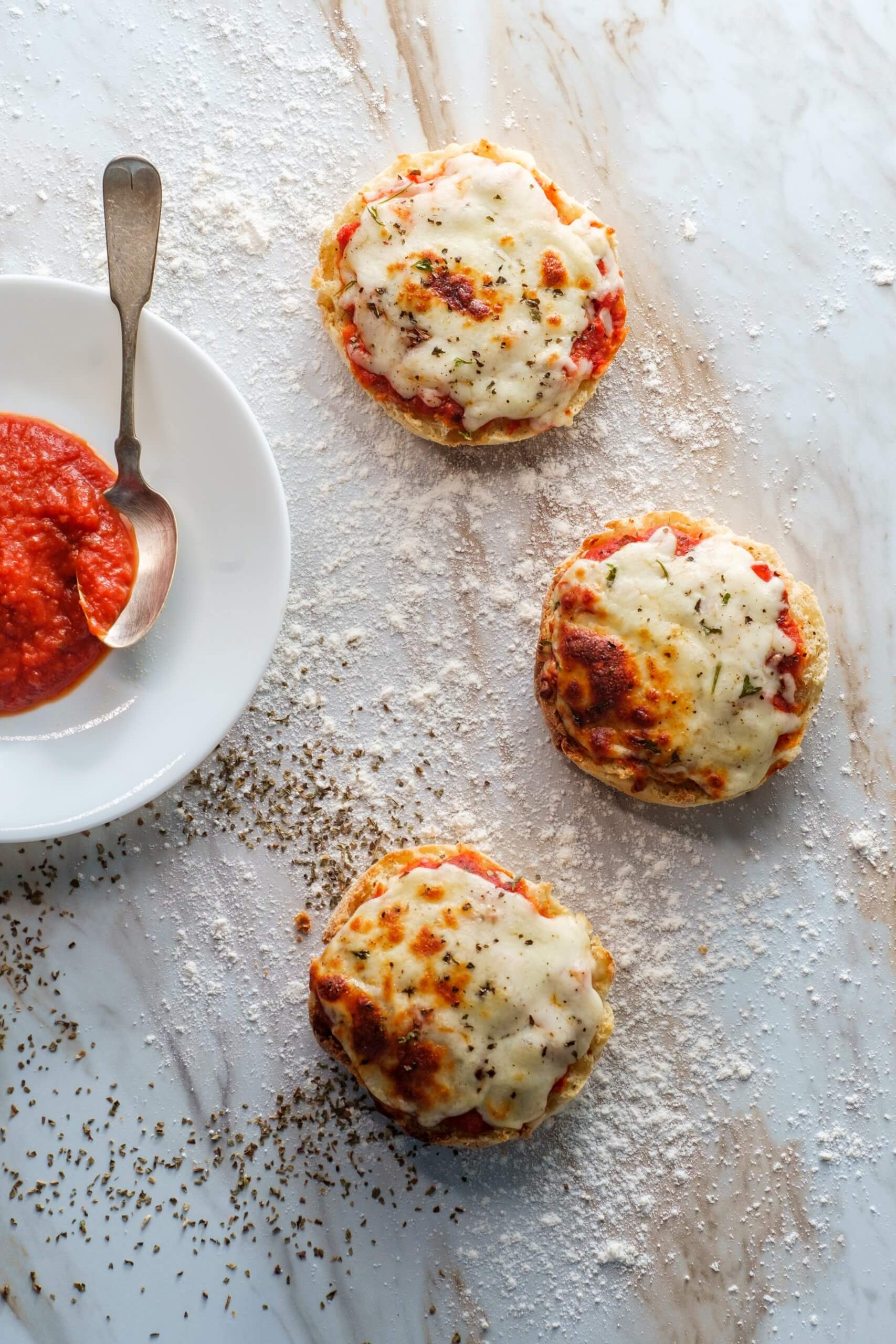 SERVES:
6 portions
RECIPE TIME:
10 minutes
What you need:
3 Whole Wheat Bagels, Halved
6 Tbsp Tomato Sauce
1 tsp Minced Garlic
½ tsp Oregano
6 Tbsp Shredded Cheese
What to do:
Make sure to wash your hands before you begin.
Halve your bagel horizontally so it becomes two slices and toast it until golden brown.
In a small bowl, combine the tomato sauce, garlic and oregano.
Spread your tomato sauce onto your bagel half.
Sprinkle with shredded cheese and enjoy!