Picnic Potato Salad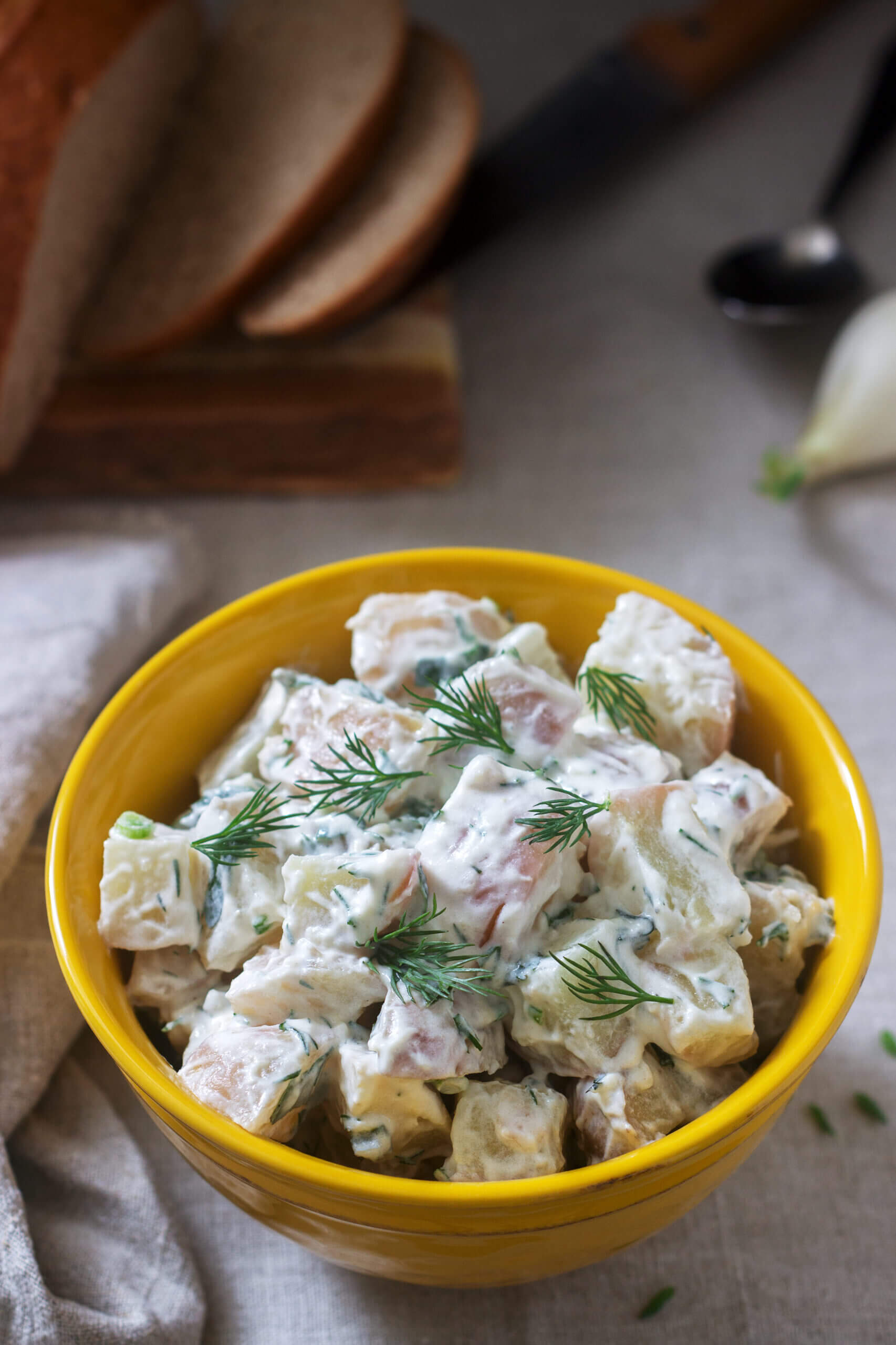 SERVES:
6 portions
RECIPE TIME:
25 Minutes
What you need:
3 Cup Diced New Potato
1 Cup Plain Greek Yogurt
1 Tbsp Fresh Dill, Chopped
1 Tbsp Lemon Juice
1 Tbsp Garlic
What to do:
Make sure to wash your hands before you begin.
Place potatoes in a large pot of cold, salted water. Bring to a boil over high heat, then reduce heat to low and simmer for 15-20 minutes or until the potatoes are fork-tender.
Drain the potatoes and rinse with cold water to stop the cooking process. Set the potatoes aside and cool down to room temperature.
In a large bowl, whisk together yogurt, dill, lemon juice and garlic until combined.
Add the cooled potatoes to the mixture and gently combine with a rubber spatula.
Serve chilled with your favourite summer protein!