Party Polenta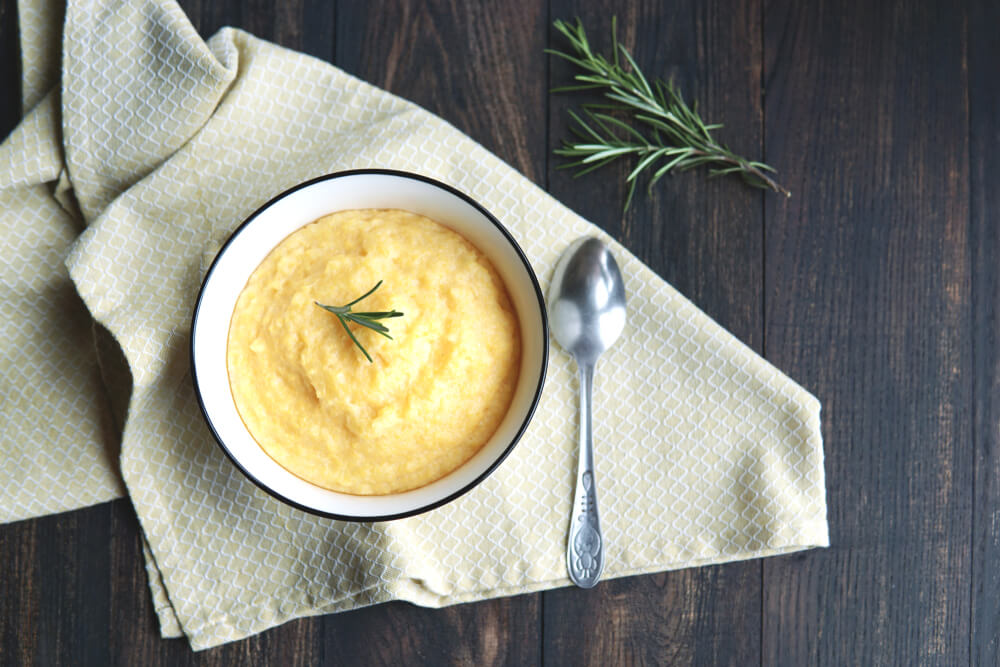 SERVES:
16 portions
RECIPE TIME:
45 mins - 1 Hr
What you need:
4 Cup Water
1 tsp Sea Salt
1 Cup Cornmeal
1-3 Tbsp Unsalted Butter
1 Cup Shredded Cheese (optional)
What to do:
Make sure you wash your hands before you begin.
Bring the salted water to a boil.
Pour the cornmeal into the boiling water in a steady stream whisking gently.
Continue whisking until polenta is thickened. Turn down the heat to low and continue whisking until the polenta has thickened enough that it doesn't settle back on the bottom of the pan when you stop stirring.
Cover the polenta and continue cooking. Stir vigorously every 10 minutes or so, making sure to scrape the sides, bottom, and corners of the pan. Cook 30 minutes for softer porridge-like polenta or 40 minutes for thicker polenta.
Stir in butter and cheese (if using) into the polenta. Serve immediately, or cover the pan and let it sit at the back of the stove for up to 15 minutes before serving.