Outgoing Orzo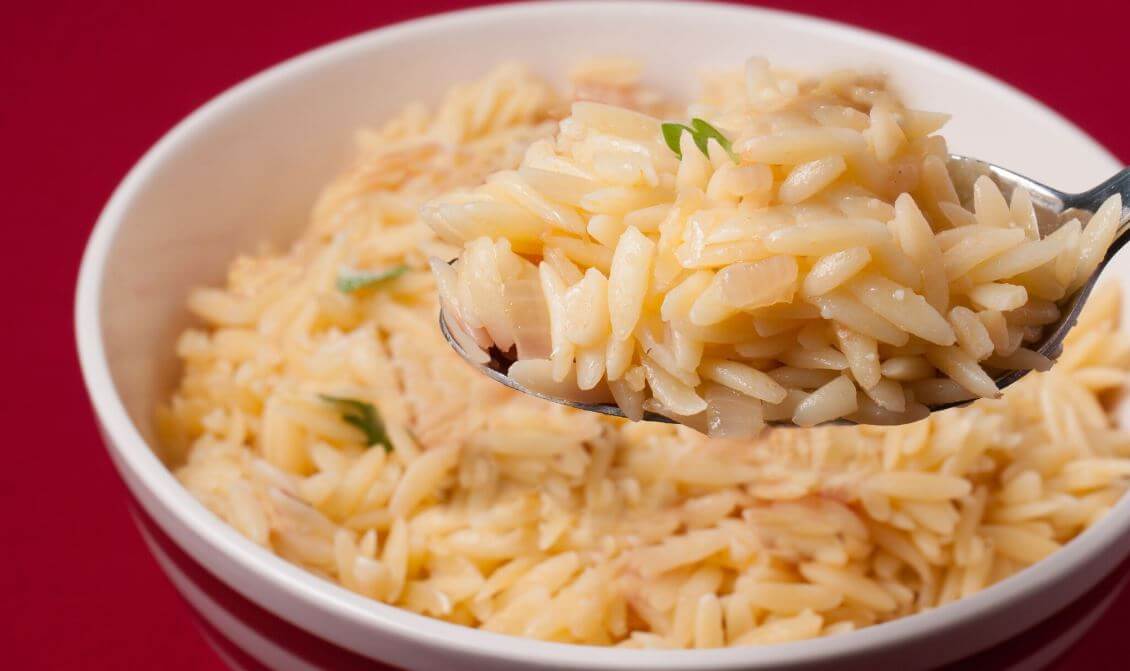 SERVES:
6 portions
RECIPE TIME:
20 Minutes
What you need:
2 Tbsp Olive Oil
1/4 Cup Diced Onion
2 tsp Minced Garlic
1 1/2 Cup Orzo
2 Tbsp Lemon Juice (or zest of one Lemon)
3 3/4 Cup Veggie Stock
1 tsp Fresh Dill
What to do:
Make sure to wash your hands before you begin.
In a saucepan, heat olive oil over medium heat. Add onions and garlic, then cook until softened.
Stir in the orzo until well coated in oil.
Add in lemon juice (or zest) and veggie stock and bring to a simmer. Simmer the orzo for 10 minutes or until cooked through (The amount of liquid should be reduced significantly).
Allow to cool, then chill in the refrigerator.
Mix in the fresh dill.
Serve as a refreshing accompaniment to your favourite protein!