Monster Mango Fillet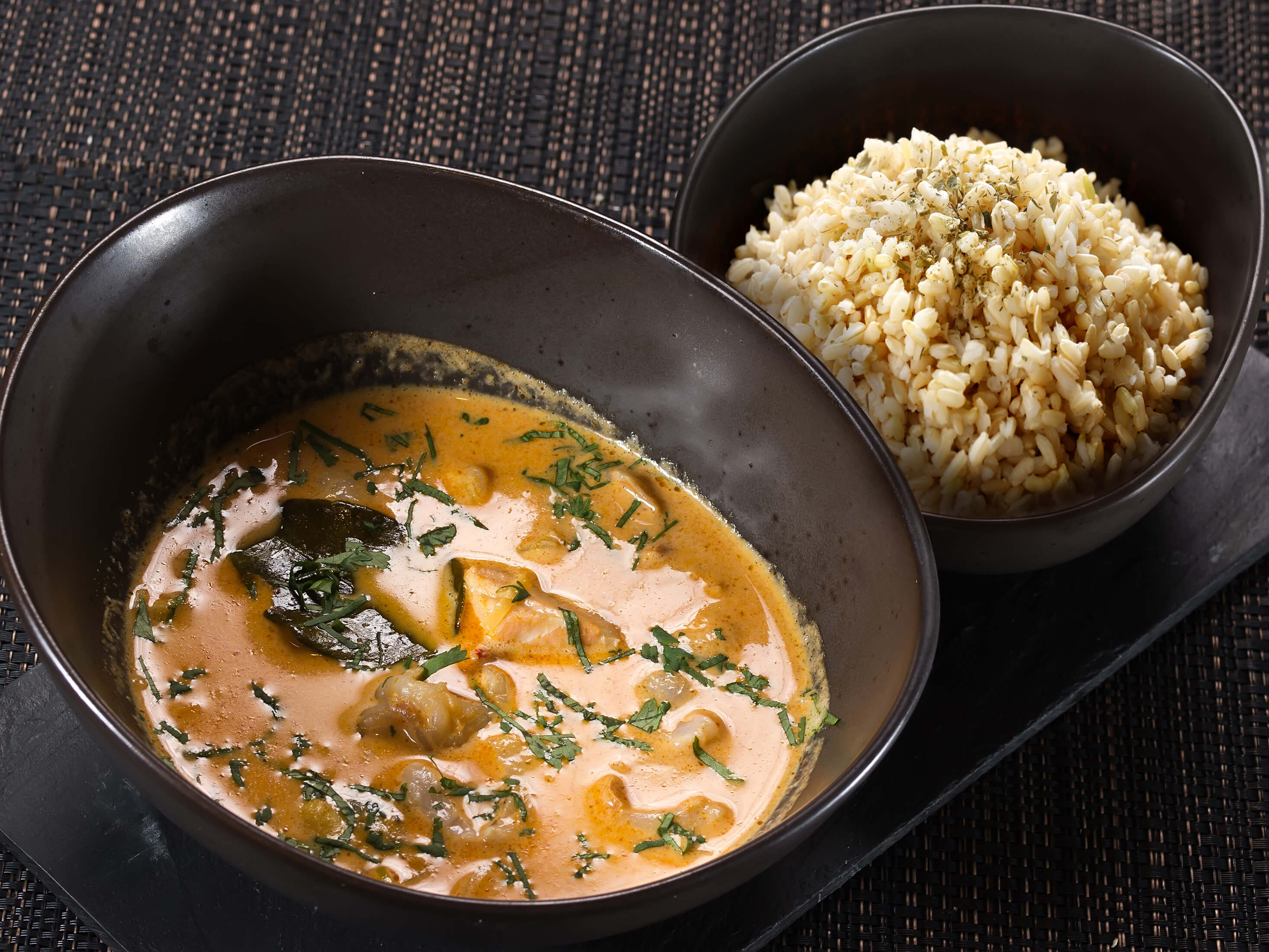 SERVES:
6 portions
RECIPE TIME:
45 Minutes
What you need:
3 Cup Cubed Tofu, Cooked
½ Cup Diced Onion
2 Tbsp Veggie Oil
1 Cup Mango
2 Tbsp Minced Garlic
1 tsp Ginger
1 Cup Veggie Stock
What to do:
Be sure to wash your hands before you begin.
Heat oil in a large skillet and sauté diced tofu, onion and garlic until fully cooked.
In a separate pot combine all the other ingredients omitting mango. Bring to a boil and simmer for 15 minutes.
Add mango and pour sauce over the tofu and cook for a further 15 minutes.
Remove from heat and serve over Comfy Coconut Rice.