Mighty Meatloaf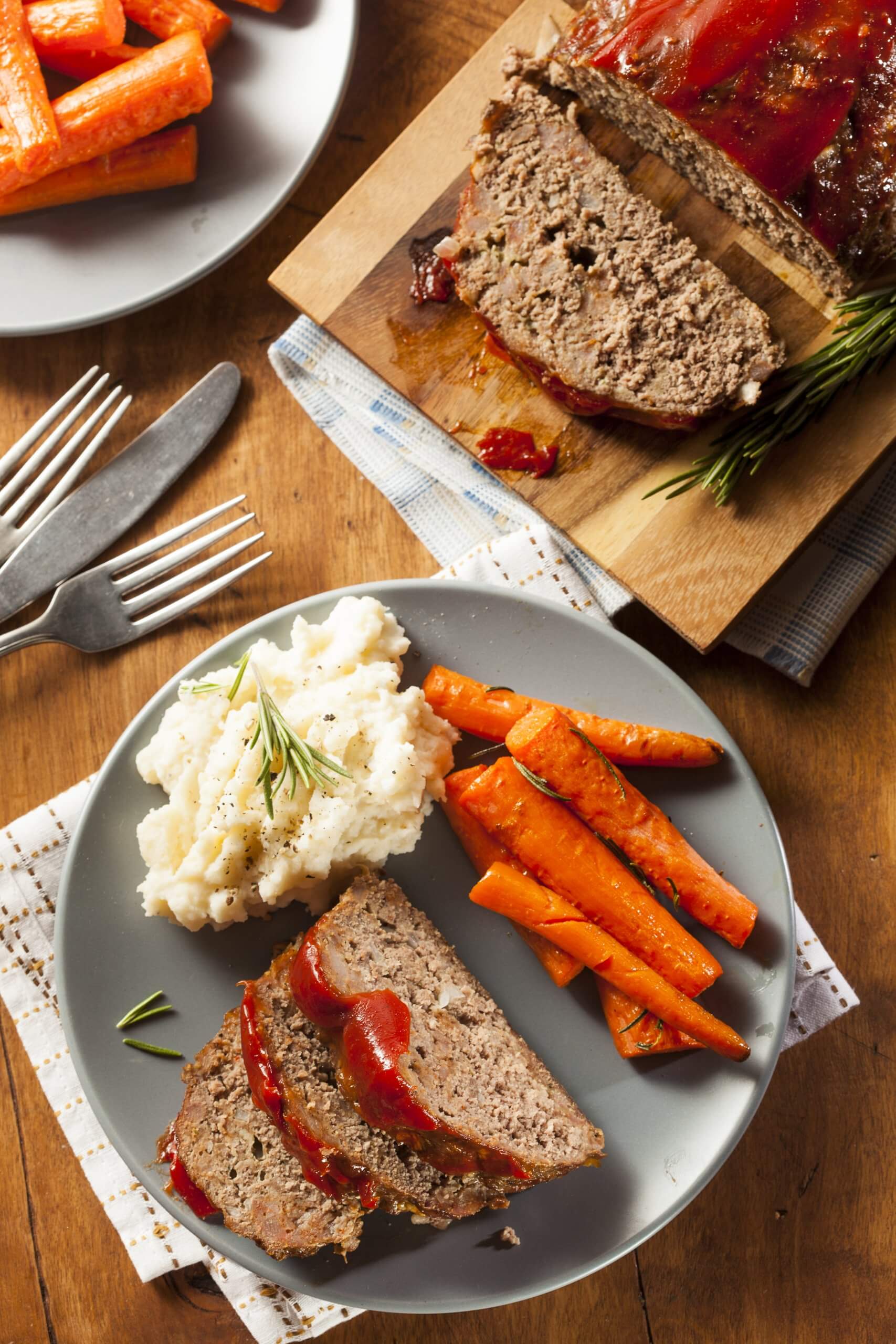 SERVES:
6 portions
RECIPE TIME:
60 - 75 Minutes
What you need:
2 lbs Ground Beef
1 Egg
½ Cup Diced Onions
½ Cup Diced Carrots
½ Cup Diced Celery
¼ Cup Bread Crumbs
1 Tbsp Garlic, Minced
What to do:
Make sure to wash your hands before you begin.
In a large bowl combine beef, garlic, egg, onion, carrot celery and bread crumbs.
Place in a lightly greased pan.
Bake for 45 mins - 1 hour in 350F oven and serve immediately.