Mango Lassi
Fork Facts:
Lassi is one of the most ancient smoothie creations, first documented in 1000 BC in India! Over the years the traditional lassi has evolved, but the original concoction of yogurt and water was known as a remedy to aid in digestion and to soothe the palate after a spicy meal. In North Indian culture, it is also recognized as a gesture of goodwill and hospitality, often offered to guests upon their arrival during special occasions.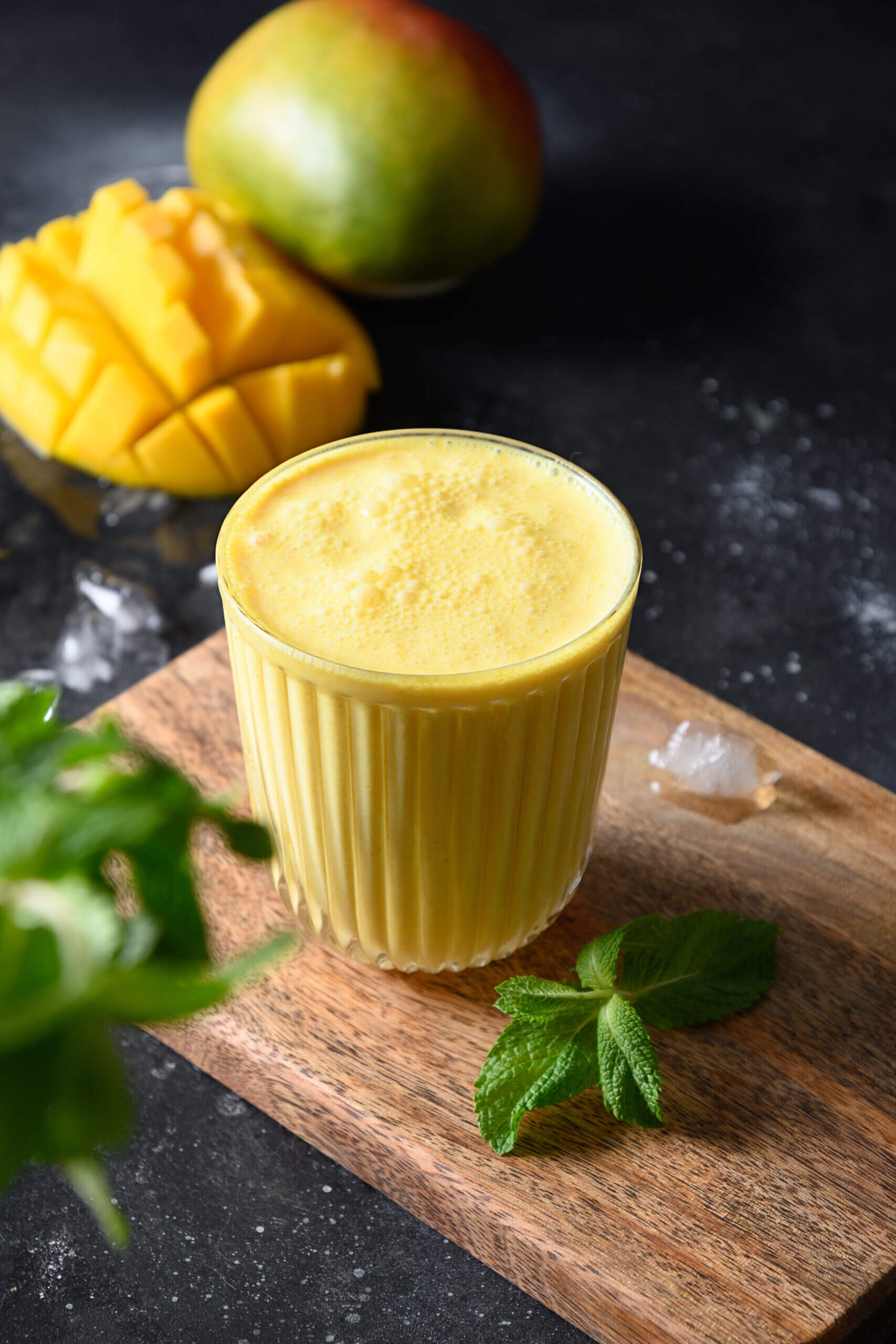 SERVES:
6 portions
RECIPE TIME:
10 Minutes
Palate Profile
The beautiful thing about lassi is the endless combination of flavours it can take on! Not only is it creamy, but the addition of colourful fruits like mango and strawberry give it a punch of sweetness to compliment the yogurt's sour profile. What makes it different than a regular smoothie you ask? The answer to that would be the addition of aromatic spices! While Kids & Company uses cinnamon, it is also common to use saffron and cardamom to elevate the complexity of your lassi.
Additional Tips:
Experiment! Different combinations of spices can enhance your lassi, but start with less so your palate can adjust! If you're feeling adventurous, try blending in pinches of cumin, coriander and mint!
Try adding a layer of cream on top followed by a sprinkle of spices to add visual interest!
Traditionally lassis contain sugar, but you can opt for honey if you're looking for a touch of sweetness!
What you need:
1 Cup Mango
1 Pinch Cinnamon
2 Cup Milk
1 Cup Vanilla Yogurt
What to do:
Make sure to wash your hands before you begin.
Add mangoes, cinnamon, milk, and yogurt to blender.
Blend until smooth.
Serve in a bowl with granola or muesli to top!