Lovable Lemon Fillet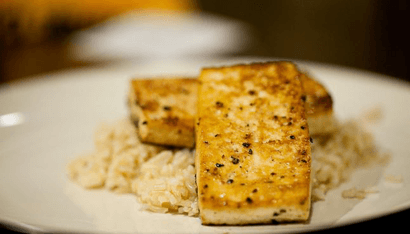 SERVES:
6 portions
RECIPE TIME:
20 - 30 Minutes
What you need:
6 Tofu Fillet
2 Tbsp Lemon Juice
1 Tbsp Minced Garlic
What to do:
Make sure to wash your hands before you begin.
Preheat oven to 350F.
Mix garlic and lemon juice together.
Coat mixture on tofu and marinate overnight in refrigerator.
Place tofu on a baking sheet lined with parchment paper and cook for 20-30 minutes, or until thoroughly cooked.