Korean Beef Braise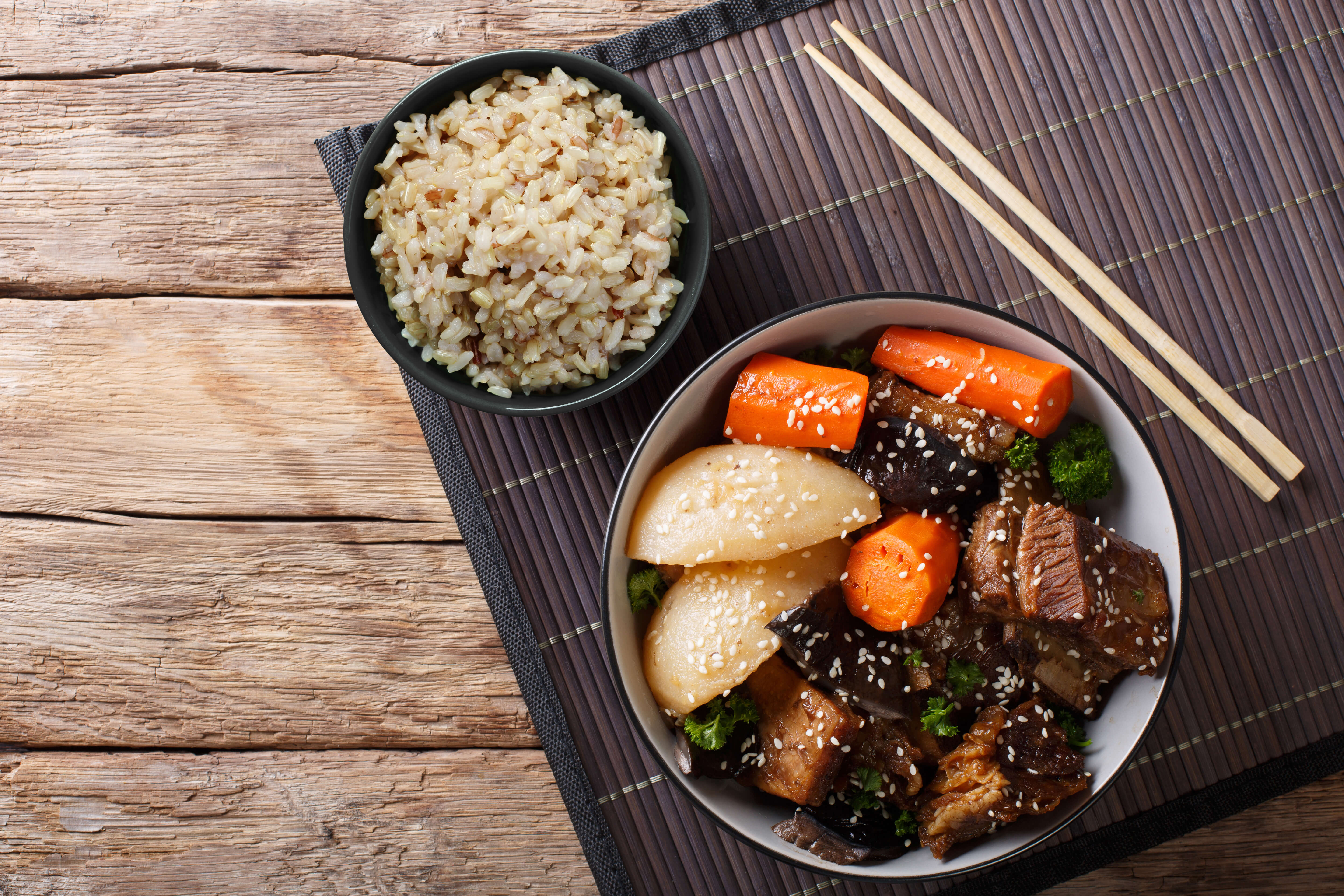 What you need:
2 lbs Stewing Beef
2 Tbsp Minced Garlic
1 Tbsp Veggie Oil
½ Cup Diced Onion
¼ Cup Soy Sauce
1 tsp Ginger
½ Cup Tomato Sauce
What to do:
Be sure to wash your hands before you begin.
Heat oil in a large skillet add garlic, onion, and stewing beef.
Cook until the onion is translucent and the beef is browned approximately 10 minutes.
While the beef is cooking, combine all the other ingredients.
Pour sauce mixture over the beef and reduce heat to a simmer for an additional 50 minutes.
Remove from heat and serve over Terrific Thai Noodles.