Kool Korean Meatballs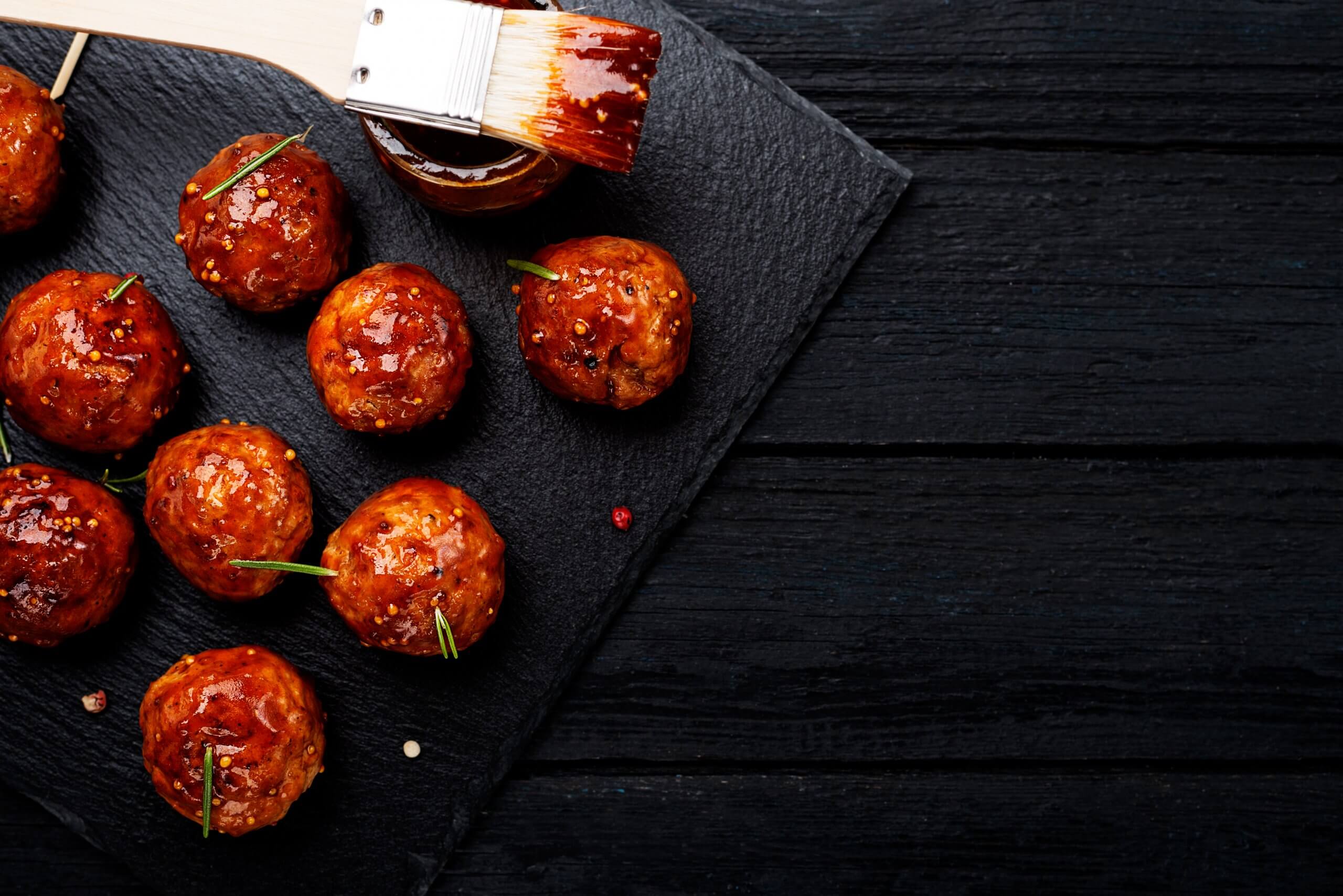 SERVES:
6 portions
RECIPE TIME:
30 minutes
What you need:
2 Lb Ground Beef
1/4 Cup Bread Crumbs
1 Egg (Optional)
1 Tbsp Veggie Oil
1 Tbsp Minced Garlic
1/2 Cup Diced Onion
1/4 Cup Soy Sauce
1 tsp Minced Ginger
1/2 Cup Tomato Sauce
What to do:
Make sure to wash your hands before you begin.
Preheat oven to 350F.
In a medium bowl mix together bread crumbs, ½ the garlic, ground beef and egg.
Roll meat into small golf ball sized meatballs. Place about 1 inch apart on a parchment lined baking dish.
Bake for 15 minutes then turn them over and continue baking for another 5-10 minutes, or until somewhat crispy on the outside.
Combine soy sauce and ginger in a small bowl.
Heat veggie oil in a skillet over medium heat. Add garlic and onion and cook until translucent.
Add soy sauce mixture and tomato sauce to the skillet and bring to a simmer.
Add meatballs and simmer for about 5 minutes.