Jolly Jerk Chicken
Fork Facts:
Jerk is a style of cooking that originated in Jamaica in which meat is dry-rubbed or wet marinated with a very hot spice mixture called Jamaican jerk spice. We leave out the fiery spiciness for your kiddie's sensitive taste buds, but still maintain some of the authentic spices by using cumin and thyme. The cooking technique of jerking has evolved over time from using pit fires to old oil barrel halves, any way to create a hint of smoky flavour.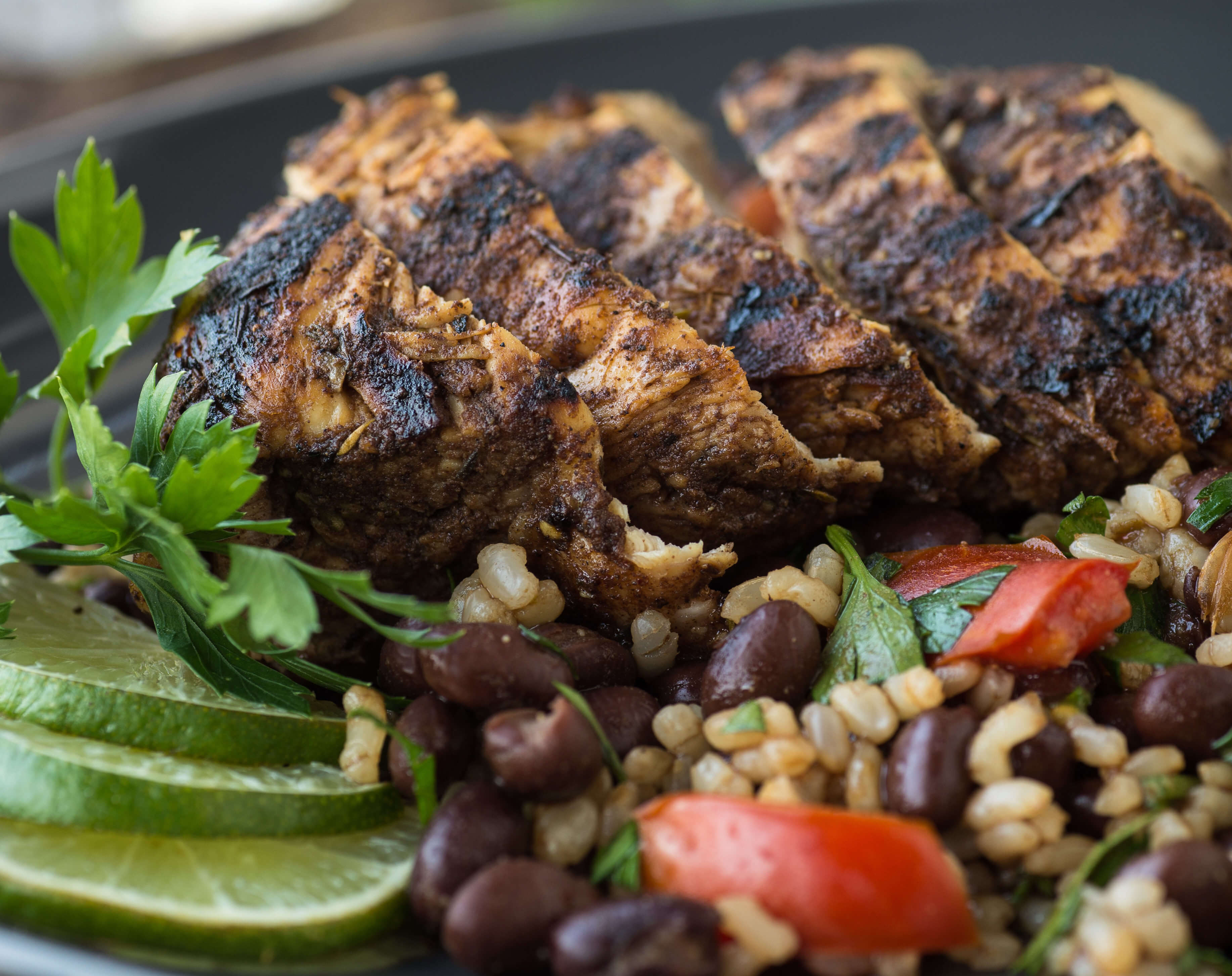 SERVES:
6 portions
RECIPE TIME:
20-30 Minutes
Palate Profile
Jerk seasoning is traditionally applied to chicken, but also tastes good with fish, shrimp, shellfish, beef, sausage, lamb, vegetables, and/or tofu. An authentic jerk chicken recipe must include allspice and scotch bonnet peppers.

Additional Tips:
Rub the chicken in the spices and allow it to marinate overnight so that the flavours penetrate the meat.
Jerk chicken pairs well with sides like rice, salad and mixed vegetables.
What you need:
3 Cup Diced Chicken, Cooked
1 Cup Diced Onion
1 tsp Minced Garlic
¼ Cup Lemon Juice
3 Tbsp Soy Sauce
1 Tbsp Veggie Oil
2 Tbsp Thyme
1 Tbsp Cumin
What to do:
Make sure to wash your hands before you begin.
Combine all ingredients except for the chicken into a blender or food processor and puree until smooth.
In a large pot add sauce. Bring to a boil and let simmer for 10-20 minutes. Add diced chicken and continue to simmer for 10 minutes.