Jammin' Jambalaya
Fork Facts:
Jambalaya is a dish that originated in Louisiana and features strong influences from Spanish and French cuisine. The dish consists primarily of rice, vegetables and meat. The specific ingredients vary from kitchen to kitchen but it is traditionally created with shrimp, chicken and sausage. We have decided to take a vegan approach to the dish and make chickpeas the main star! It is thought that jambalaya is descended from the Spanish dish paella, which was brought by Spanish immigrants to New Orleans. Jambalaya features ingredients that are readily available in Louisiana and pull from the state's cultural influences — namely African, French and Caribbean. Like many dishes of early American origin, jambalaya was created out of necessity — the recipe is simple, and it's an inexpensive way to use ingredients that are widely available.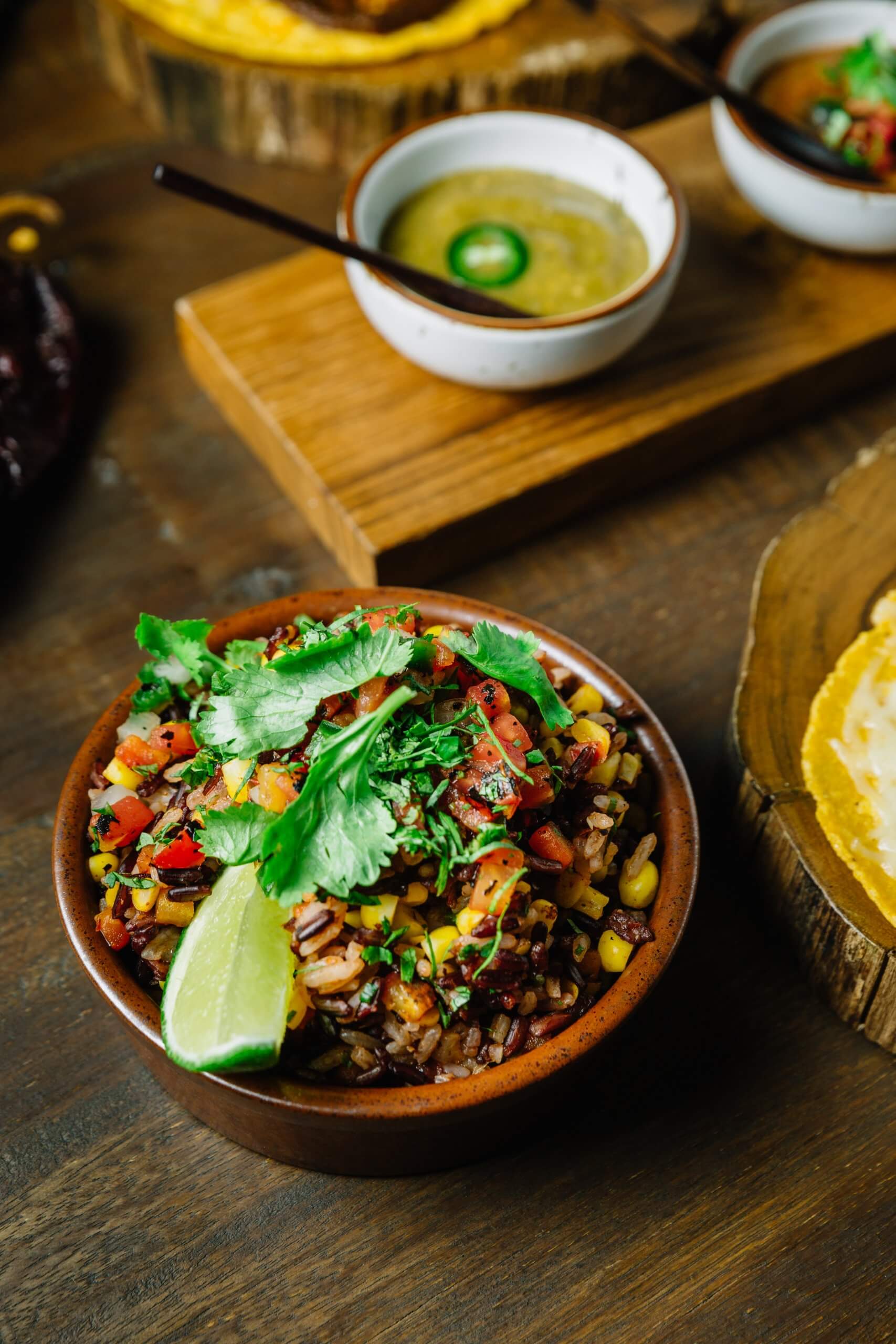 Palate Profile
Jambalaya is the perfect one-pot wonder dish that is sure to impress your family and friends. It is the ultimate comfort food and is filled with amazing flavours and aromatic spices. There are two main types of jambalaya: Creole and Cajun. The Creole variety is often called "red jambalaya" as it includes tomatoes; our Kidco Kitchen recipe uses tomatoes as we love the tangy flavour it adds to the dish. Jambalaya uses the "Holy Trinity" of Creole and Cajun cooking which is bell peppers, celery and onion. These vegetables are used as the base of many savoury dishes and add distinct flavours and textures.
Additional Tips:
Choose your cooking dish wisely. Cast iron casserole dishes that are properly seasoned add flavourto whatever is cooked in it and they heat the contents ofthe dish evenly.
While this dish is delicious as vegan, if you want to switch things up — you can try adding chicken, shrimp and sausage!
Don't overcook it. In some dishes, like soup and stews,the flavours are enhanced with time. Jambalaya, on the other hand, does not do better with time. Allowing your jambalaya to cook for just the right amount oftime, ensures it will maintain its moisture and not dry out!
Jambalaya is a perfect one-dish meal, but try adding our Kidco Kitchen cornbread recipe for a quintessential pairing.
For dessert,try a classic New Orleans finale, Bread Pudding with Whiskey Sauce.
What you need:
3 Cup Chickpea
3 Cup Brown Rice
1 1/2 tsp Olive Oil
1 Tbsp Minced Garlic
1/2 Cup Onion Diced
1/2 Cup Carrot Diced
1/2 Cup Celery Diced
1/2 Cup Corn
1 1/2 Cup Diced Tomato
6 Cup Veggie Stock
1/2 tsp Chili Powder
1/2 tsp Oregano
1/2 tsp Thyme
1/2 tsp Paprika
What to do:
Make sure to wash your hands before you begin.
Oil a large casserole dish.
Mix all spices together in a small bowl.
Heat oil over medium heat in a pan. Cook garlic and onion until translucent.
Stir in spice blend, corn, diced tomatoes, carrots, celery, beans, rice and veggie stock. Bring this mixture to a boil.
Once boiling, reduce temperature to a simmer and cover for 30 minutes until rice is cooked.