Herbs de Provence Fish
Fork Facts:
Herbs de Provence is a mixture of dried herbs considered typical of the Provence region of southeast France. Simply a descriptive term, commercial blends started to be sold under this name in the 1970s containing savory, marjoram, rosemary, thyme, and oregano. This herb mixture is typically used with grilled foods and stews to give each dish a wonderful flavour explosion in your mouth.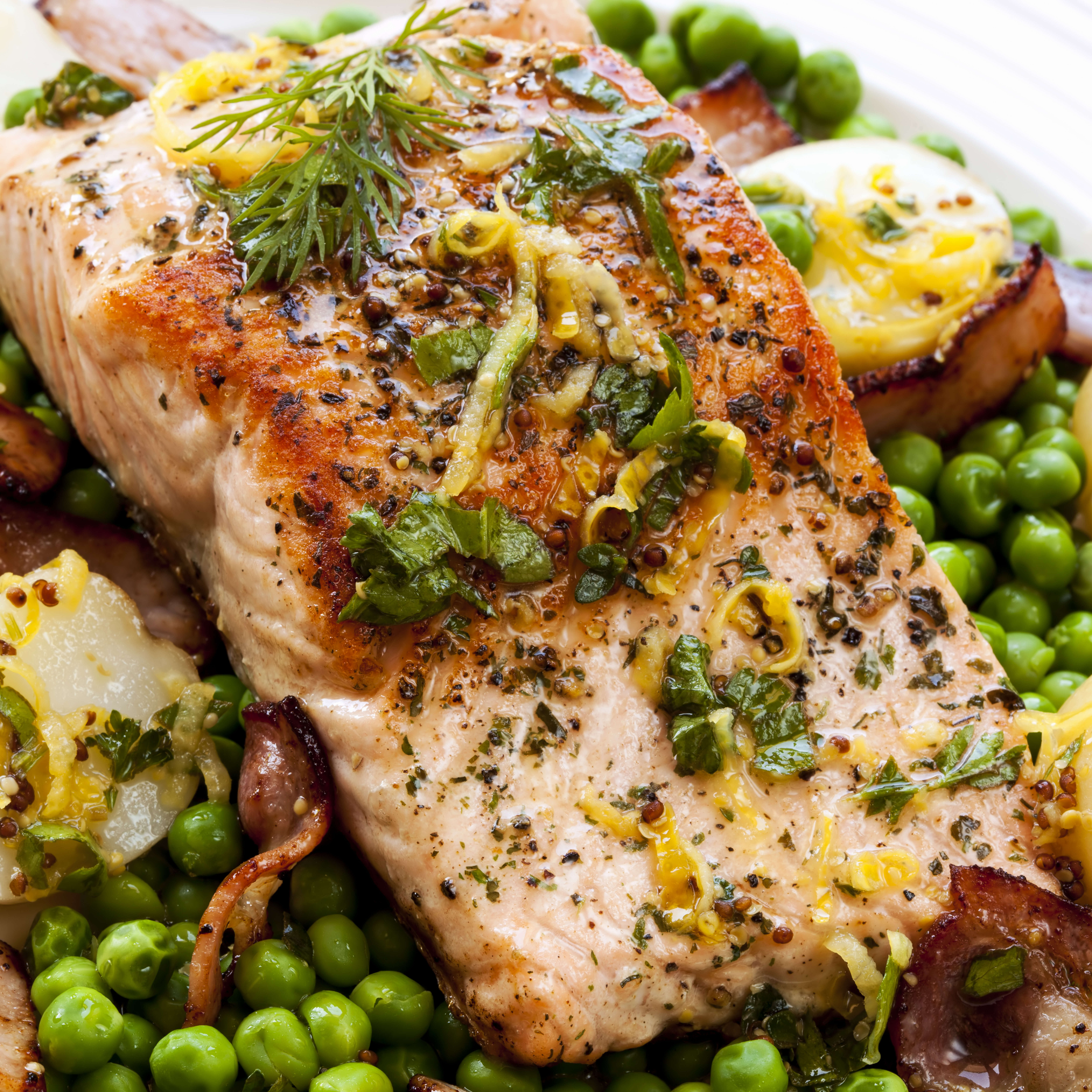 Palate Profile
The herbs de Provence typically contain savory, marjoram, rosemary, thyme, oregano but in North American lavender leaves are also included. However, lavender does not appear in the recipes in Jean-Baptiste Reboul's 1910 compendium of Provençal cooking.
Additional Tips:
Experienced cooks have different recipes for herbs de Provence.
Try experimenting with the proportions of the different herbs to find the flavour blend that suits your palate best.
All herbs should be dried and coarsely crumbled.
Add your favourite dried chilies to liven up your next meal.
What you need:
6 Fish Fillet
1 Tbsp Olive Oil
1 Tbsp Minced Garlic
¼ tsp Thyme
¼ tsp Oregano
¼ tsp Basil
¼ tsp Parsley
1 Bay Leaf
What to do:
Make sure to wash your hands before you begin.
Preheat oven to 350F.
Mix all spices together in a small bowl.
Line a baking sheet with parchment paper and place fillets in a single layer.
Brush fillets with olive oil and sprinkle with spice blend and garlic.
Bake for 20 minutes or until fish is cooked through.