Hello Hawaiian Meatballs
Fork Facts:
Meatball recipes in North America are historically highly influenced by Italian cuisine and are typically made of ground meat rolled into a small ball with bread crumbs, minced onion, eggs and seasoning. In the province of Quebec, meatballs are the main component of a traditional dish called ragoût de boulettes or meatball stew. The meatballs are made with ground pork, onions, cinnamon, cloves and nutmeg and are simmered in a gravy that's thickened with toasted flour. The dish is normally served with boiled or mashed potatoes and pickled beets… this is a far different version than the traditional spaghetti and meatballs!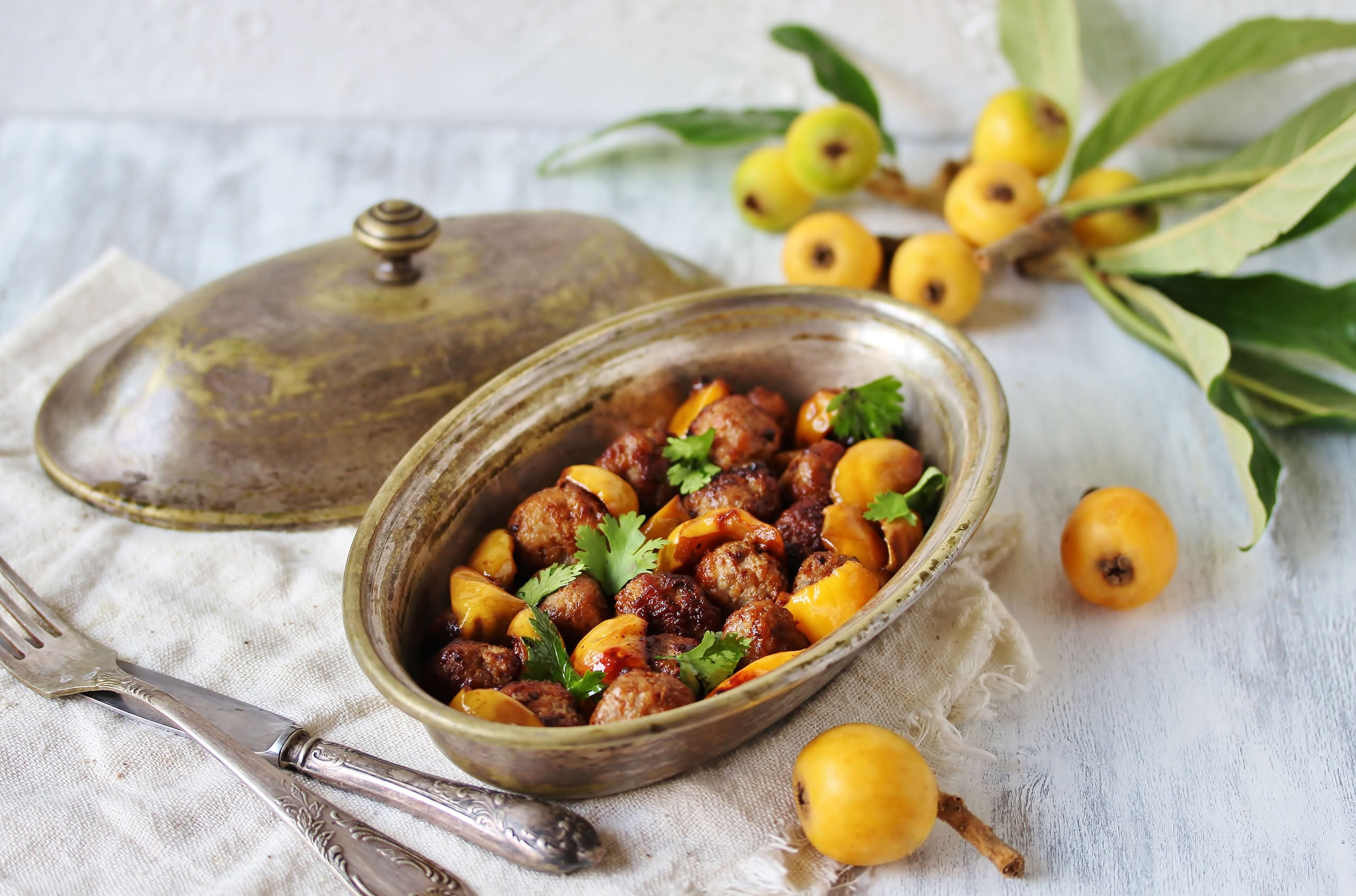 Palate Profile
The pineapple plant is indigenous to South America and the flesh and juice of the pineapple are used in cuisines all around the world. Not only is this a sweet healthy treat but it is a rich source of magnesium and vitamin C. These juicy homemade meatballs are smothered with a sweet and sticky, Polynesian pineapple sauce in this quick and easy recipe for Hello Hawaiian Meatballs. The combination of savory and sweet are a real crowd pleaser.
Additional Tips:
Turn up the heat by adding hot chillies to really enhance the flavour explosion of sweet, savory and hot pairings in your mouth.
This is the perfect recipe to throw in your crock pot that you can forget about until dinner time. Your whole family will love these tasty meatballs!
This dish can be served on its own, with rice noodles or rice to soak up all the yummy sauce.
Garnish with sesame seeds and fresh chopped cilantro and you have a dinner fit for Hawaiian royalty!
What you need:
2 lb Ground Beef
¼ Cup Bread Crumbs
1 Egg (optional)
4 Tbsp Minced Garlic
1 Tbsp Veggie Oil
¼ Cup Diced Onion
½ Cup Ketchup
¼ Cup Vinegar
¼ Cup Tomato Paste
2 Tbsp. Dijon Mustard
½ Cup Diced Pineapple
What to do:
Be sure to wash your hands before you begin.
Preheat oven to 350F.
In a medium bowl mix together bread crumbs, ½ the garlic, ground beef and egg.
Roll meat into small golf ball sized meatballs. Place about 1 inch apart on a parchment lined baking dish.
Bake for 15 minutes then turn them over and continue baking for another 5-10 minutes, or until somewhat crispy on the outside.
In a large skillet heat veggie oil over medium heat. Add onions, remaining garlic and cook until translucent. Add all remaining ingredients and simmer sauce for 30 minutes.
Add meatballs to Hawaiian sauce.