Green Goddess Dip & Dipping Sticks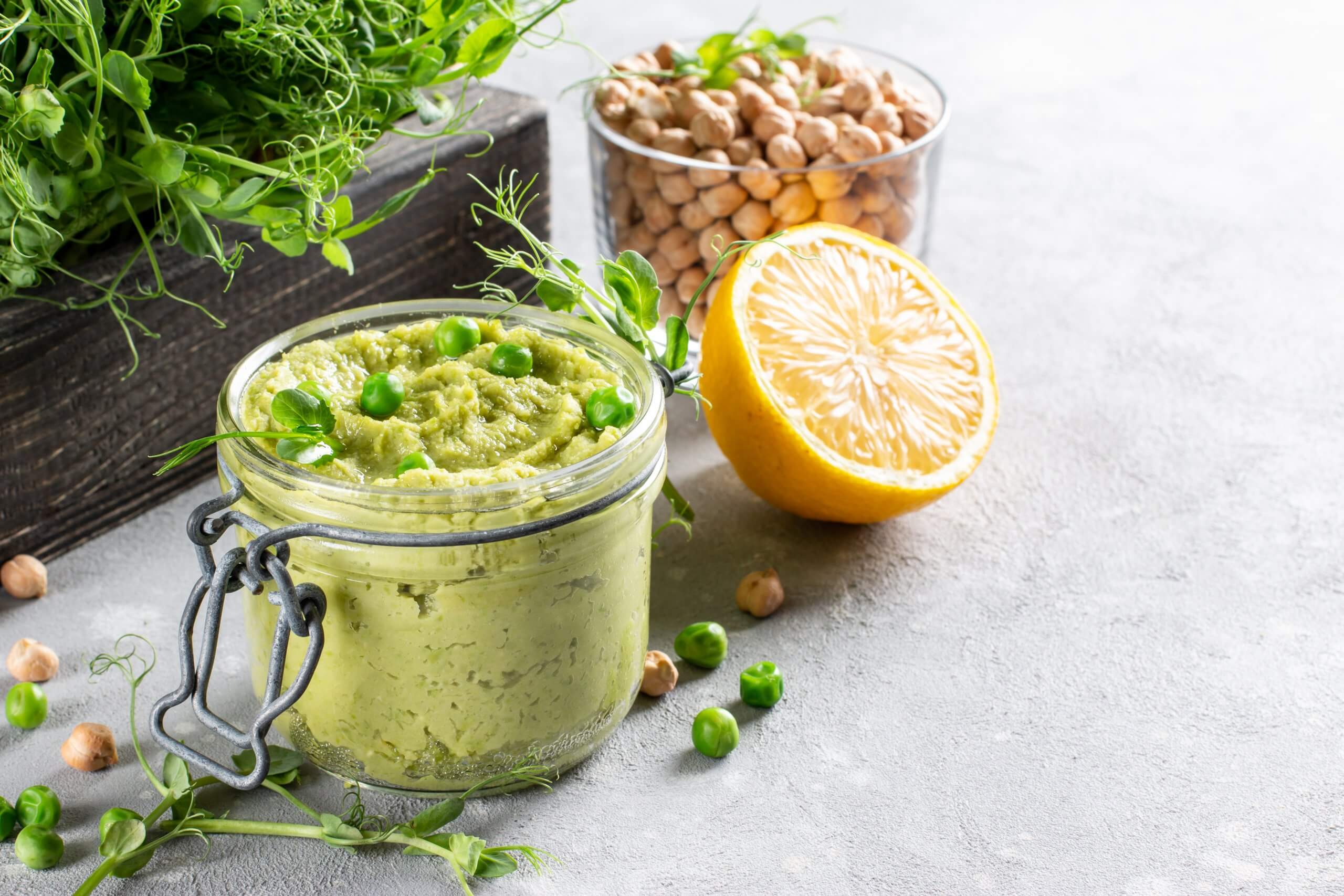 SERVES:
16 portions
RECIPE TIME:
5-10 Minutes
What you need:
3 Cup Peas
1 Tbsp Minced Garlic
1 Tbsp Lemon Juice
¼ Cup Cream
What to do:
Make sure to wash your hands before you begin.
Puree peas, garlic, lemon juice and cream until smooth.
Add salt and pepper if desired.