Granola
Fork Facts:
Granola is a popular dish across the globe, being served as both a breakfast dish and a mid-day snack. This dish can be served with your favourite yogurt, fruit sauce, or used as a dessert topping.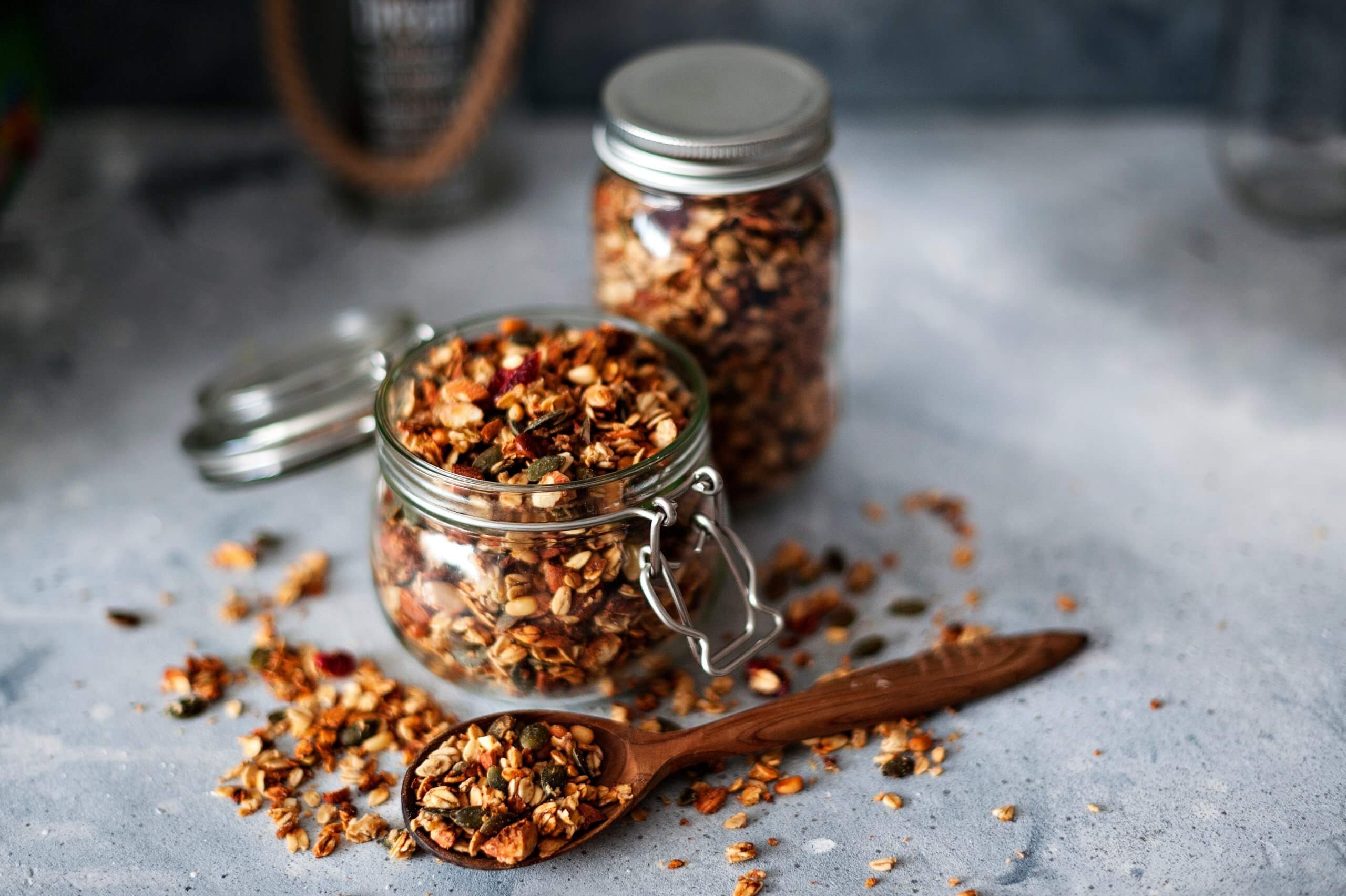 SERVES:
6 portions
RECIPE TIME:
30 Minutes
Palate Profile
With this easy granola recipe you can get as creative as you like by adding other dried fruits or experimenting with different spices, like allspice!
Additional Tips:
Add a variety of seeds such as pumpkin, and sunflower seeds to add different textures and flavours!
What you need:
1/3 Cup Oat
2 tsp Brown Sugar
¼ tsp Cinnamon
¼ tsp Vanilla
1 Tbsp Veggie Oil
1 Tbsp Maple Syrup
1/3 Cup Coconut
1/4 Cup Cranberries
1/4 Cup Quinoa
2 Tbsp Chia Seed
1/4 Cup Pumpkin Seed
What to do:
Make sure to wash your hands before you begin.
Preheat oven to 325F.
Add brown sugar, oil, cinnamon, coconut and vanilla to a small saucepan; stir and mix well. Brown over medium heat, then pour over dry ingredients. Stir to coat.
Spread mixture evenly on parchment lined baking pan.
Bake in oven for 10 minutes then stir.
Continue to bake until crispy and toasted – approx. another 10 minutes.
Let cool and store in airtight container.