Go Go Quinoa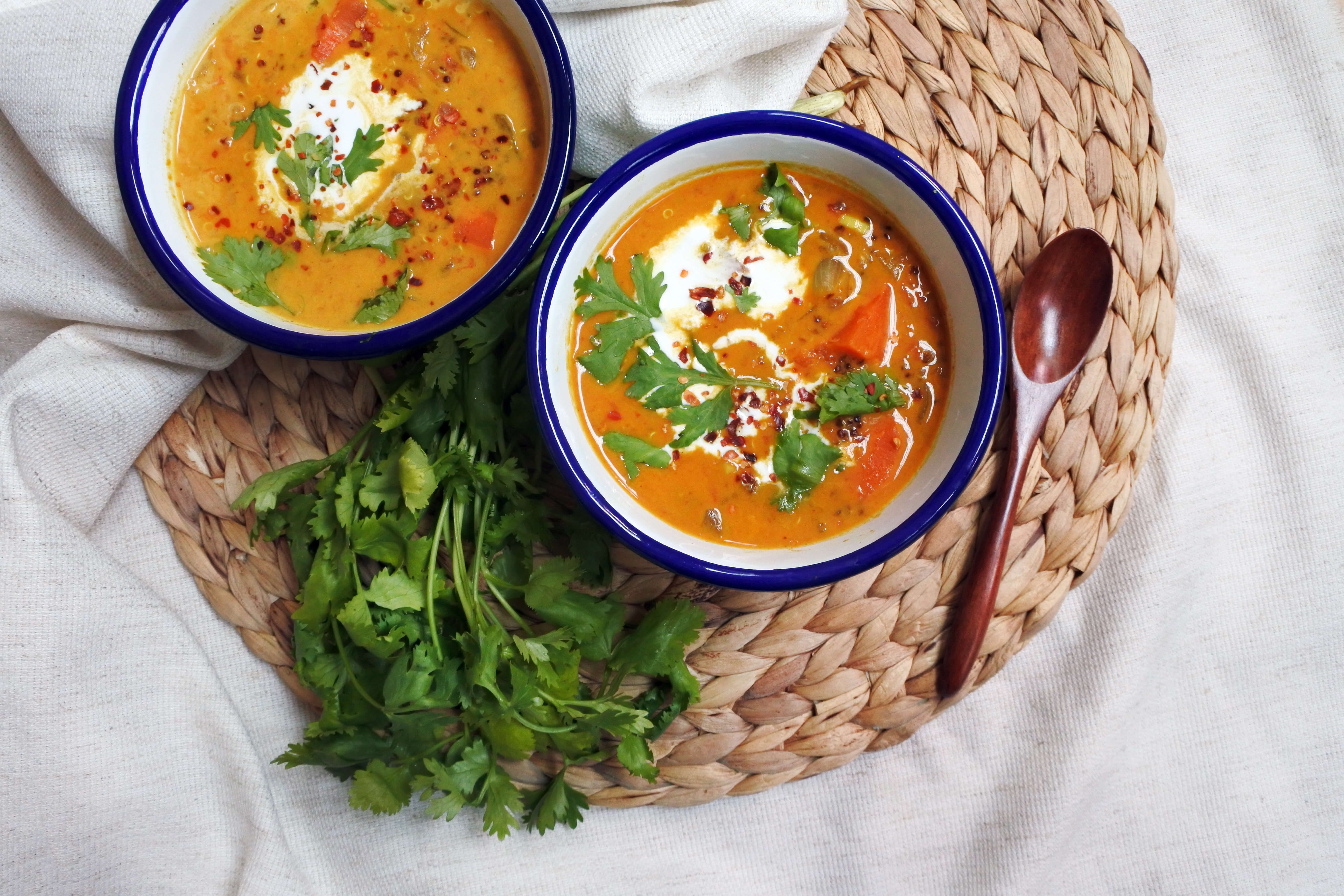 SERVES:
6 portions
RECIPE TIME:
35-40 Minutes
What you need:
1 Tbsp Veggie Oil
½ Cup Diced Onion
2 Tbsp Minced Garlic
2 Tbsp Curry Powder
1 Cup Chickpea
½ Cup Quinoa, Dry
⅓ Cup Broccoli
⅓ Cup Carrot
⅓ Cup Cauliflower
3 Cup Veggie Stock
2 Cup Coconut Milk
1 Cup Halved Cherry Tomato
2 Tbsp Lemon Juice
Cilantro to Taste
What to do:
Be sure to wash your hands before you begin.
Heat veggie oil in a large pot over medium heat. Add garlic and onion and cook until translucent.
Add curry powder, broccoli, carrots, cauliflower, chickpeas, quinoa and veggie stock. Bring to a slow simmer for about 10-20 minutes, until veggies are tender.
Add coconut milk, lemon juice and tomatoes.
Cook for 10 minutes until heated through.
Top with cilantro. Enjoy!